The snow is on its way! And if you're looking to really slice up the sled run this year, it's time to toss old "Rosebud" in the furnace and get with the times. The Fantom X sled from Wham-O is now the standard in winter sledding! Whether you're bringing the kids out to the freshly fallen powder of your backyard, or taking on the packed-down slickness of the local sledding hill, the advanced design and sleek style of the Fantom X absolutely dominates.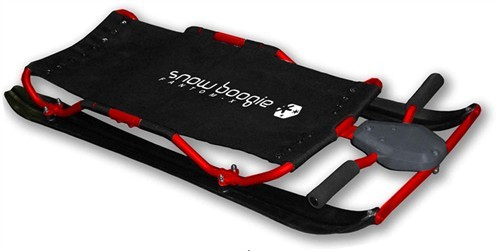 Similar in design, but technologically superior in every way to your classic wooden flyer, the Fantom X is seriously the fastest thing on the hill, and gives you plenty of control and comfort, well over anything else you've sledded on before.
I give it such high marks, not to try and push the sled on you, but because it truly is one of the coolest winter snow toys I've ever used! Not only does it ride faster and further than most other sleds, is durable and well-made, but it also looks like the sled of the future. Probably why it's easily one the best-selling sleds for the passed few years running!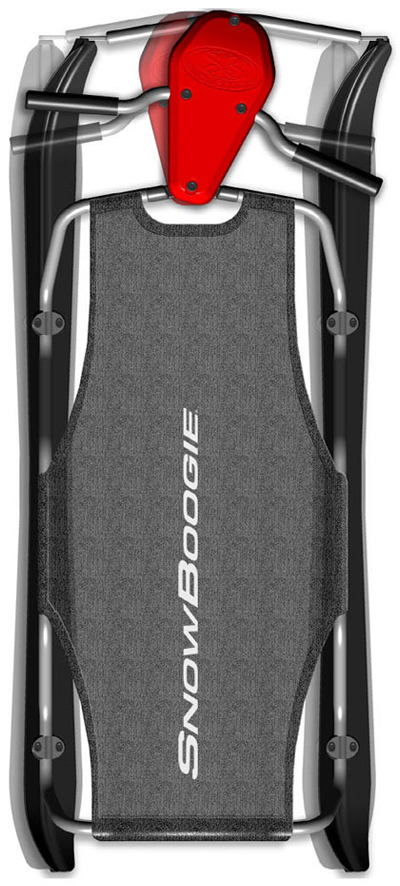 Made with a cool metal alloy frame and lightweight nylon mesh seat, the Fantom X holds up to regular use and abuse, and even stands up to humps and jumps along your run. Designed with a bike-style handle bar and two pivoting skis, the sled is easy to maneuver as you fly down the incline.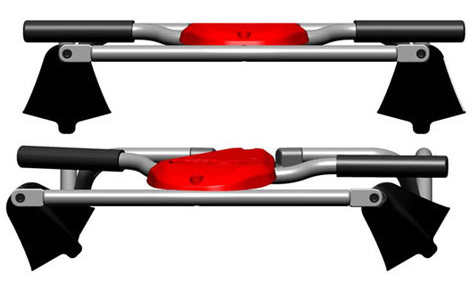 Now, to be honest, you're not going to be slaloming Olympic-style, down any neighborhood hill. But it's got more than enough turning power to get around obstacles like trees, dirt mounds, or other sledders that might be in your way. And thanks to its wide ski design, you get that kind of maneuverability on any type of snow, in any weather condition!
Sized right, for kids 8 and up, the Wham-O Fantom X even fits me comfortably, at 6′ 2″, 190 lbs, making it a perfect sled for everyone in the family. Kids can ride two at a time, but parents, you'll probably feel better sledding solo. Easy to use sitting up or lying down, so everyone's comfortable, no matter how long they've been sledding.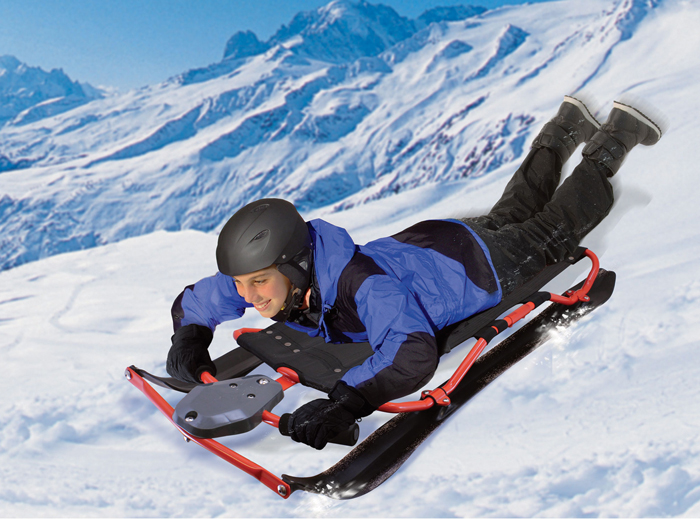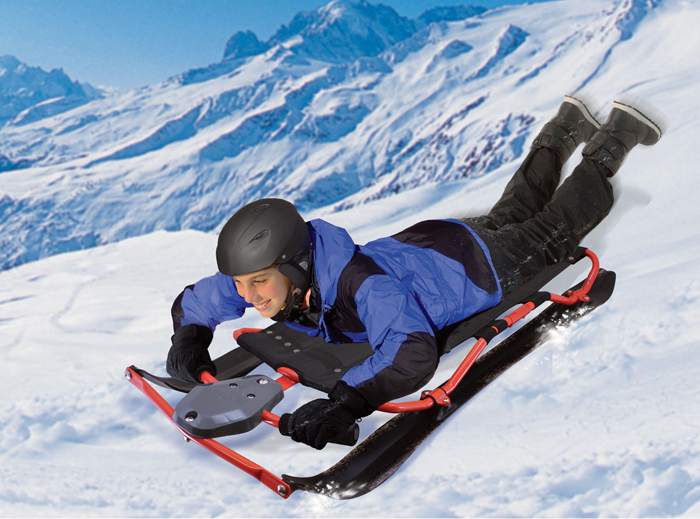 I honestly can't say enough about this killer winter sled. It's easily the fastest sled I've ever tried…almost too fast at times, and still gives you the feel of that classic wooden flyer. The lightweight alloy makes it easy to pick up and just carry back up the hill, so you really don't have to exert a ton of energy hauling it back to the top. And with such a durable design, you'll get seasons of fun times out of it.
But please, no matter which sled you choose this winter season, be safe out there! Keep your eyes open for other sledders, and only sled in safe areas, away from traffic and thin ice. Have a great winter and enjoy sledding season!
By Brandon Porter.

Brandon is a product specialist at Sports Unlimited.