Once again, Sports Unlimited, and our families and friends, are taking on the Philadelphia LiveStrong Challenge, and we're asking for the support of our amazing readers and customers to reach our fundraising goal! Now in our 5th year of supporting this amazing cause, Sports Unlimited is looking to shatter our donation goals from years passed.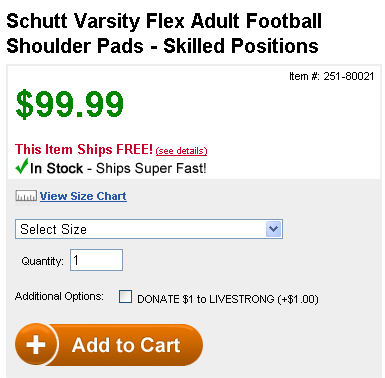 By adding a $1 donation to your cart every time you buy gear from SU, or donating directly with PayPal, you can help us, help people everywhere fight, and win the battle against cancer.
In addition to your tremendous support, Sports Unlimited will contribute $1 for every order placed today, through August 17th! That means every time you buy a football helmet, shoulder pads, lacrosse sticks, field hockey gear, or a North Face jacket, your gear is helping people in need! You can even double that donation, and instantly add $1 to your cart, right on the product page, before purchasing your new gear.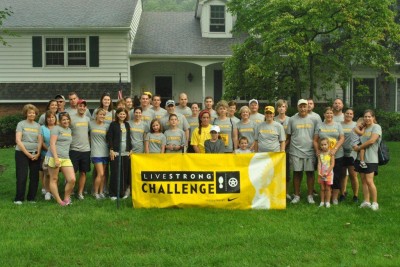 Last year, we were able to raise over $11,000 for the Lance Armstrong-inspired LiveStrong Foundation. Our team of employees, family, and friends spent the weekend walking, biking, and running through Philadelphia, proudly showing their support for the cancer survivors, and lost ones in their lives, and the lives of others. Let's show them they're not alone, and really bring out the support this year!
Click to donate to the Sports Unlimited Livestrong Philly Challenge!
By Brandon Porter.

Brandon is a product specialist at Sports Unlimited.