The football community has been anxiously awaiting the newest unveiling from helmet manufacturer Schutt. It's been years of research, development, and prototypes, but the time has come. Worn by the best professional and collegiate players, and now available for purchase, is the innovative Schutt F7 football helmet. Using the most advanced impact absorption system on the football field, the F7 is a revolutionary new level of protection.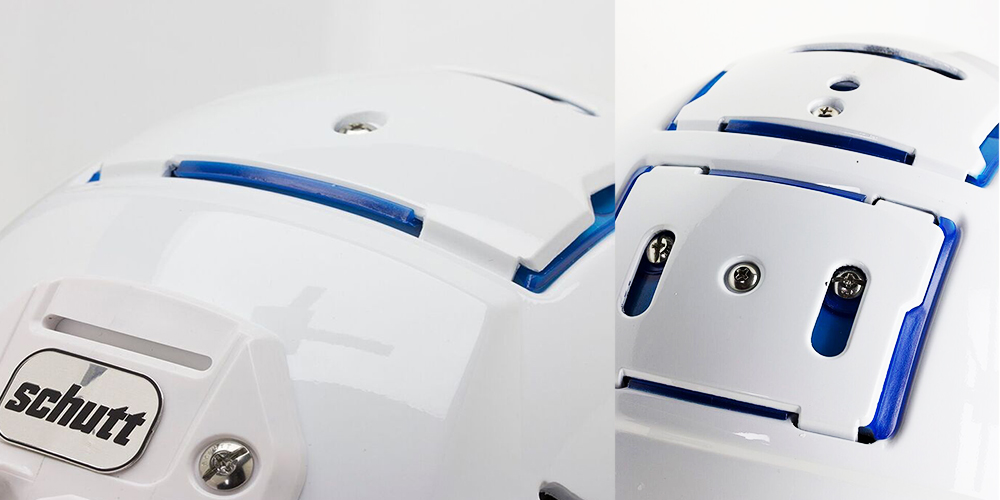 When first seeing the new F7, the most apparent and important new design feature is the Schutt Tektonic Plates. These separated panels of poly-carbonate, with TPU cushion below, are specifically placed in the areas of the helmet most susceptible to big collisions. Adding these independently moving external layers allows the helmet to better absorb the impacts experience on the field, and improves the helmets performance against rotational forces.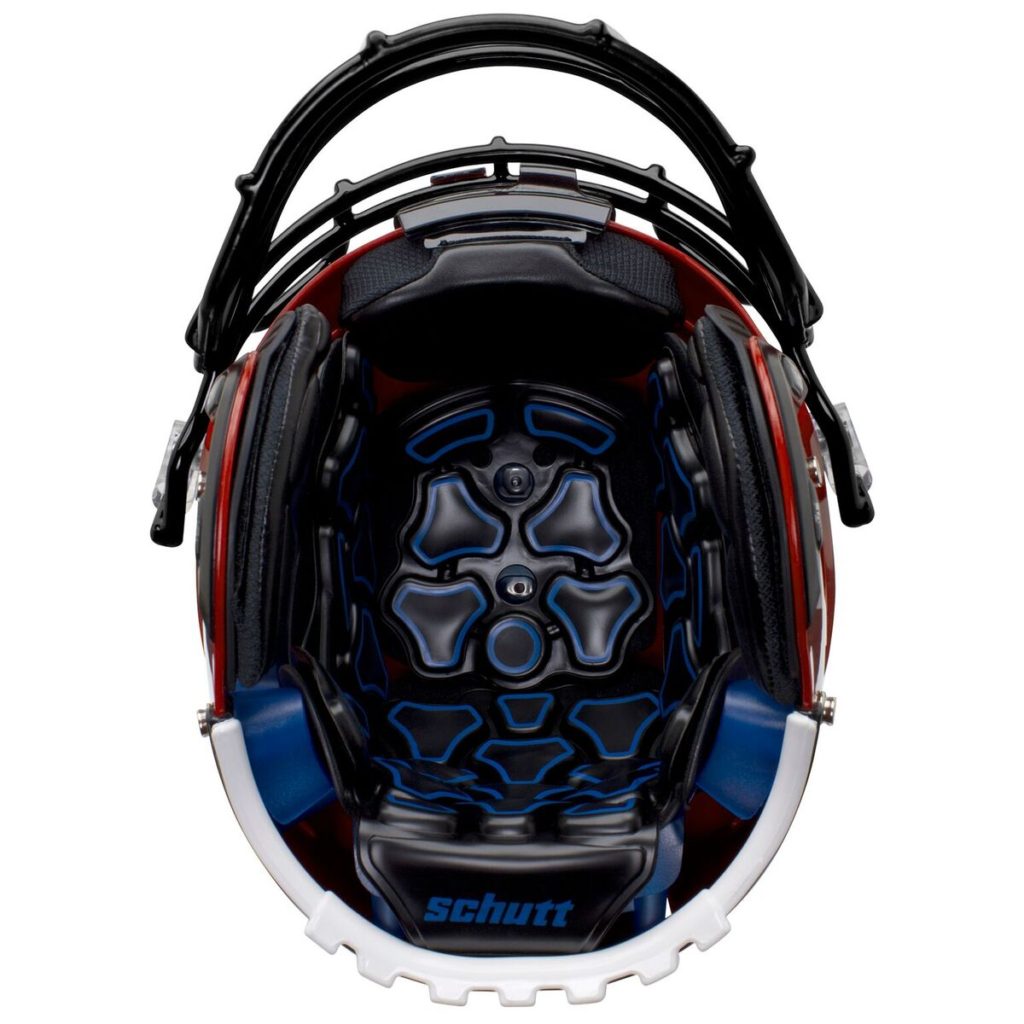 One staple in the Schutt football helmets is their use of TPU Cushioning. Proven as an elite absorption material in any climate, the new F7 football helmet is loaded with. Featuring TPU in the Tektonic plates, the lining of the inside, and a newly design front pad. Developed to provide the same level of protection hit after hit, throughout a long season.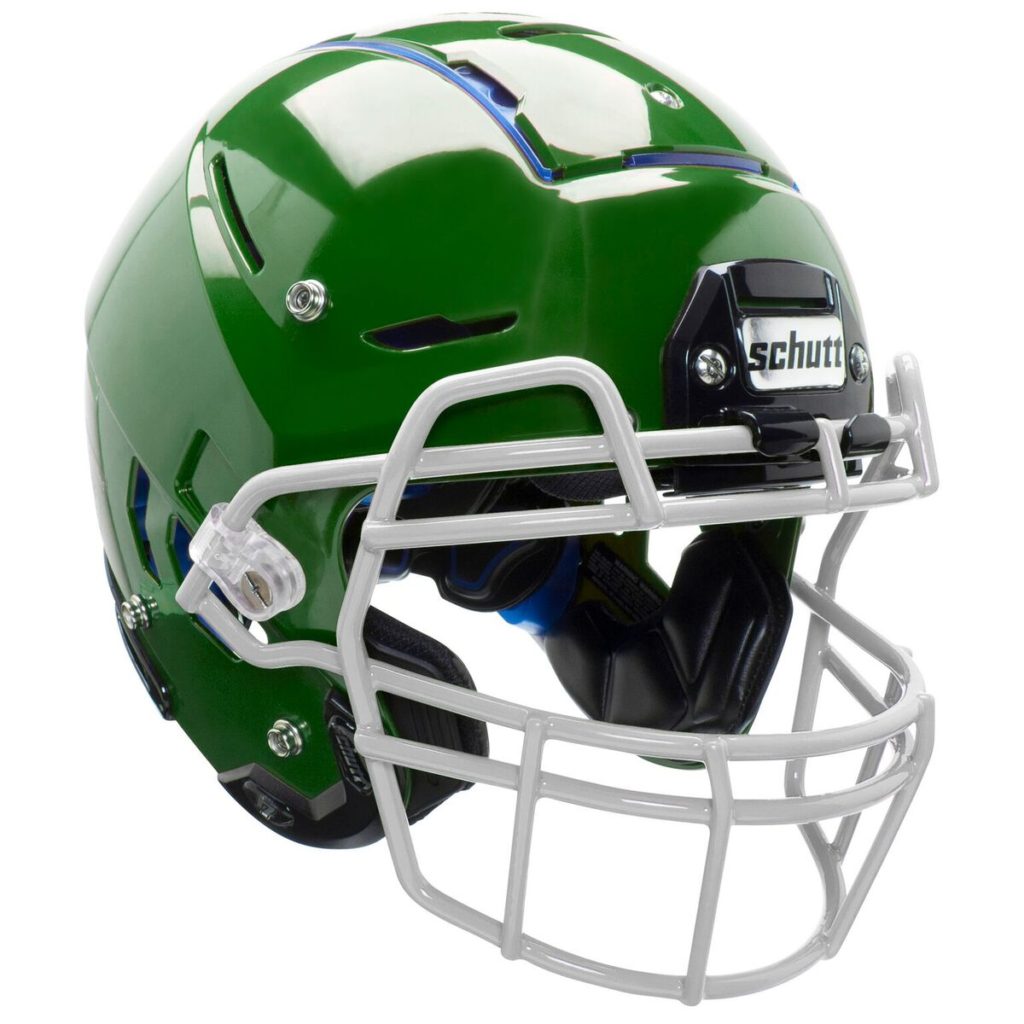 A feature found in several of the new football helmets from Schutt is their Helmet Stabilization System (HSS). A large jaw pad configuration that frames the face delivers a more secure fit. Constructed from impact foam wrapped in fireman leather, the helmet is more comfortable than ever. Also part of the HSS design are the stabilizers on the inside and outside of the helmet, which provide strength and durability.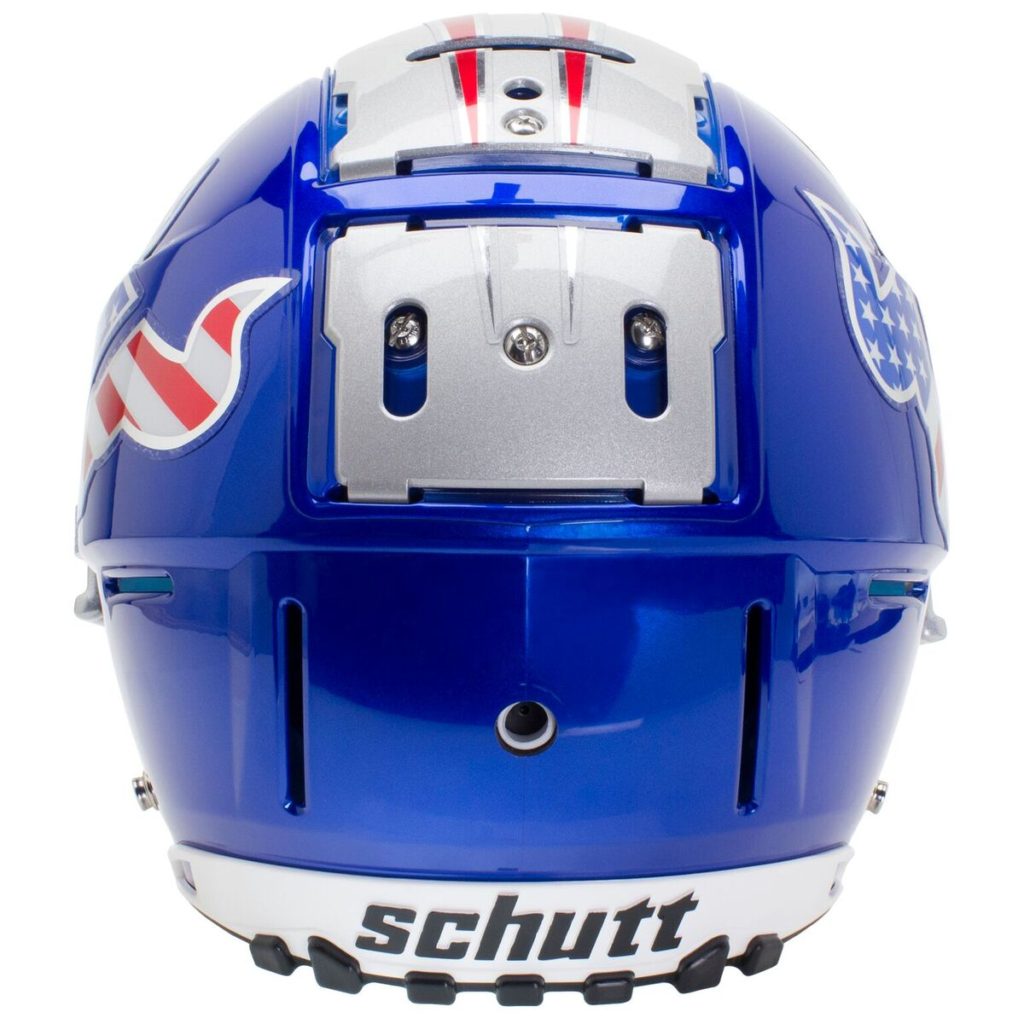 Just like a luxury car, the features on this seem to be endless. Titanium facemask make it 60% lighter and extremely durable. Rapid Release quarter turn hardware let you take the facemask on and off quickly. The SUREFIT Air Liner allows you to easily adjust the helmets fit with the addition or subtraction of air. All of this is found on the most advance helmet shell ever produced by Schutt.  Engineered Flexural Resistance in the back shelf and temporal wings allow the TPU Cushioning below the surface to perform at its best.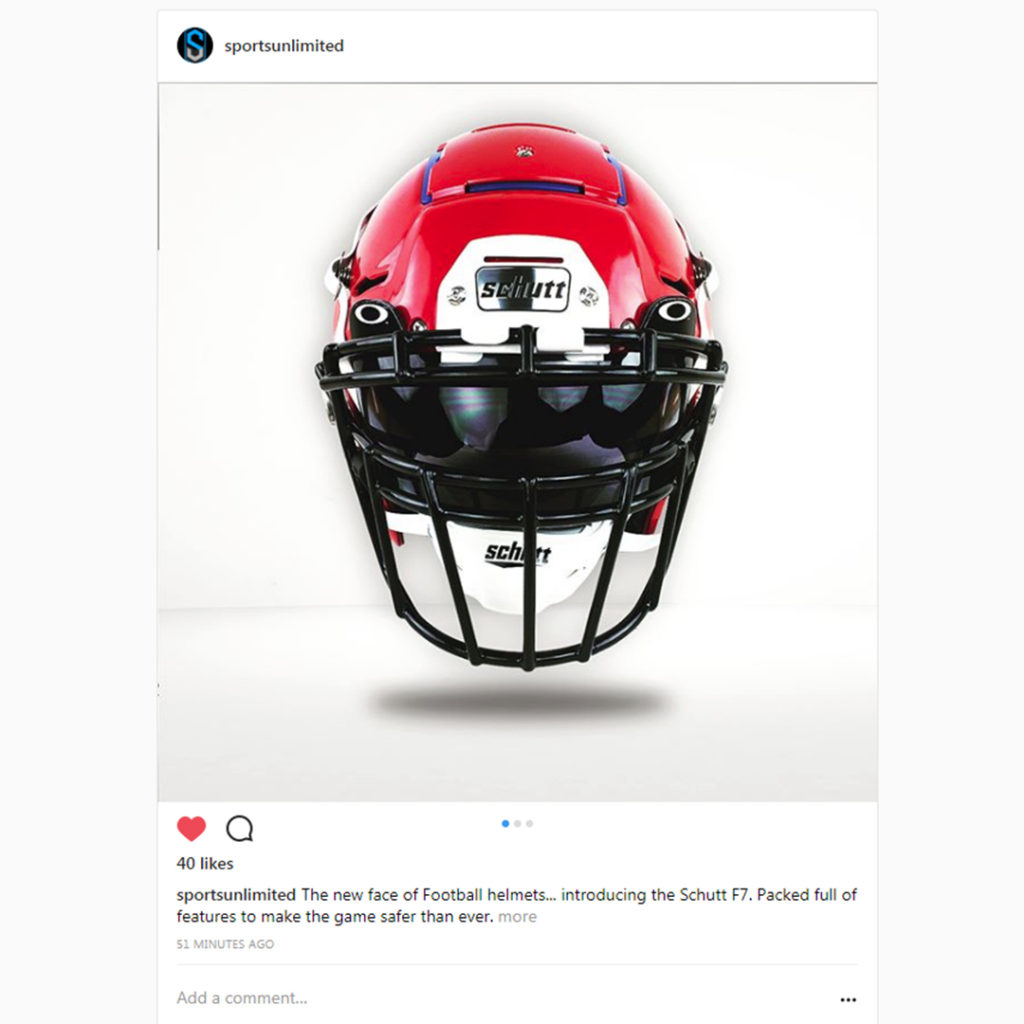 While the impacts on the football field are still momentous, and the repercussions significant, the Schutt F7 is an step in the right direction in making the game we love safer. It will take more creative thinking, like that which went into the designs of the F7, that will continue to push the advancement of protection for football players everywhere.
Written By Dylan Hamilton, Sports Unlimited