This year, we will be welcoming plenty of new brands, ranging from Baseball to Tailgating Games, to the Sports Unlimited line.  First up for 2011: Maverik Lacrosse
Get a sense of what Maverik is all about by watching the following video, featuring lacrosse superstar Paul Rabil:
http://www.youtube.com/watch?v=UOsBJ9gg8oM&feature=player_embedded
Maverik operates by the saying, "For the Players, by the Players," as it was founded and continues to this day to be run by world-class lacrosse players.  Dissatisfied with the quality and performance aspects of existing lacrosse equipment, they began designing it themselves, with the mindset that he best players never settle for anything but the best equipment.  They make it, test it, use it in practice and games, and they even are the ones that box it up and ship it to you.  It's that commitment that pushes Maverik to deliver the highest quality lacrosse equipment onto the market.
Maverik uses a performance level indicator for each of its products, as each product is labeled using this four-tiered system: Expert level; Advanced level; Intermediate Level; Beginner Level.  This allows you to choose the appropriate equipment that suits your level of play.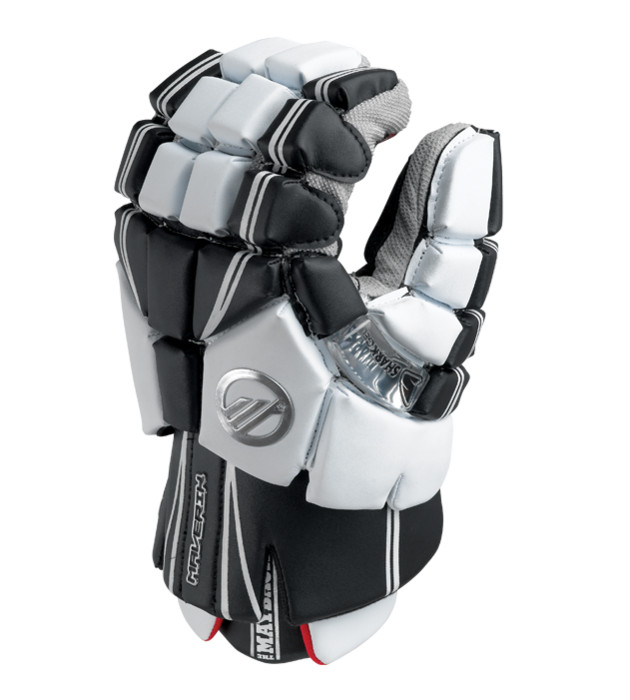 One of Maverik's many highlights is the Maybach Lacrosse Gloves.  The Maybach Gloves are superior-quality, top-of-the-line men's lacrosse gloves that feature seamless palms, sharkskin, and shark gel for elite performance, feel, and protection.  These incredibly comfortable gloves are both compact and lightweight, giving the ultimate combination of both protection and comfort.
The Maybach Gloves are just one aspect of Maverik's impressive set of lacrosse gear.  From gloves to shafts to apparel, Maverik has what it takes to be an elite player on lacrosse fields everywhere.