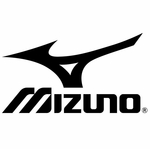 Spring Training has begun, meaning the baseball season is almost here.  This year, we have added another behemoth of a brand to our baseball lineup: Mizuno.
Mizuno has been in the sporting goods business since 1906, and made their first footprint in the United States in 1980.  Since then, they have become a powerhouse in the baseball goods scene.  Top-notch professional baseball players continually use Mizuno gear in the big leagues, as Mizuno endorses a bevy of MLB stars, including, Ian Kinsler, Chipper Jones, Corey Hart, Ichiro Suzuki, Brian McCann, and more.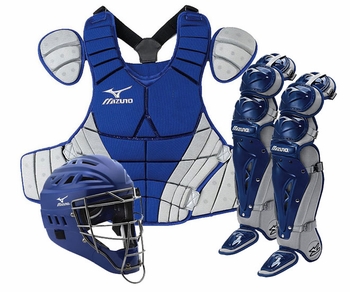 Some of Mizuno's most popular products are the Mizuno Samurai Catcher's Gear, including the Mizuno Samurai G3 Helmet, Mizuno Samurai G2 Chest Protector, and the Mizuno Samurai G2 Leg Guards.  The Mizuno Samurai G2 Catcher's Gear is top-of-the-line, high-quality gear that is the same equipment that the pro's where.  The Samurai G2 Chest Protector, for instance, is worn by MLB All-Star Catcher Victor Martinez.  Each component of the Samurai G2 line is highly adjustable, allowing you to have a custom fit tailored for your game.  Check out the Mizuno Samurai G2 Catcher's Gear Set to get all your catcher's gear in one bundle.
Check out the Mizuno Section Page to see all the latest Mizuno Baseball Gloves, Softball Gloves, Baseball Bats, Softball Bats, Batting Gloves, Catcher's Gear, Equipment Bags, Protective Gear and More! For younger players, check out our selection of Mizuno Youth Catcher's Gear!