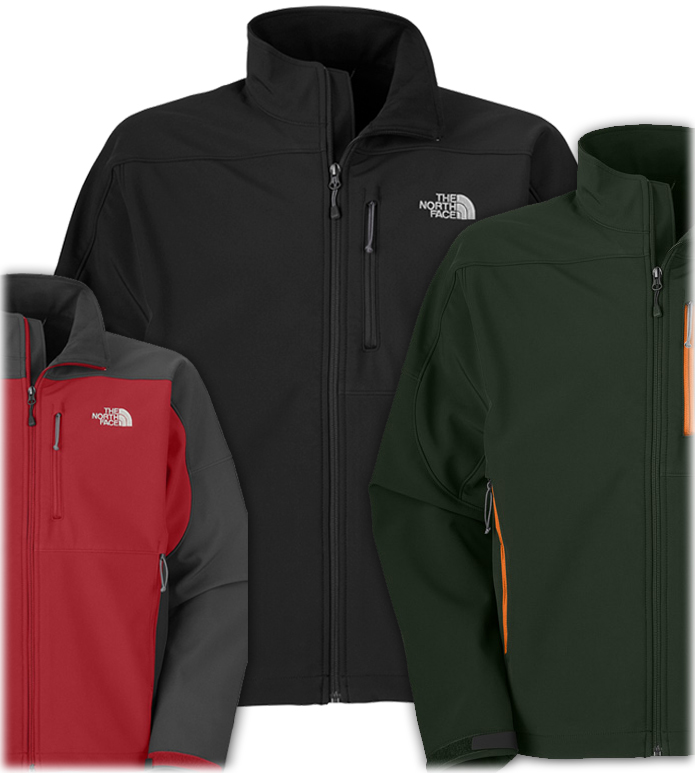 Fall is here folks, and winter is right around the corner. That means it's time to take in the changing foliage around town, venture up to the snowy mountains with the family, and hike through beautiful wilderness with the dog. But that also means you've got to put up with biting winds, plummeting temperatures, and driving rain and ice that are all hell bent on giving you a runny nose, chilling you to the bone, and generally keeping you indoors. Thankfully though, there are some amazing jackets out there this season, specially designed to cut through extreme conditions and temperatures, with style and technology, to keep you moving even when things start to get nasty.
Our enduring favorite for the season, and one that a bunch of us around the office have trusted for years, has been The North Face Apex Bionic jacket. This advanced, lightweight softshell is built with a smooth, completely windproof outer layer, which they call Apex ClimaBlock, that also beads up water, for great rain-resistance. It's a pretty low-profile, low-bulk, and stylish jacket designed with 4-way stretch in the fabric, so you can definitely move easily and never feel restricted like you do with similar lightweight jackets. It's a great feature for active people, and also makes it incredibly versatile to wear on its own on windy days or even underneath a heavier winter coat when it really gets cold out. I wear mine on afternoon runs or bikes around Philly, and it moves perfectly.
On the inside of the Apex Bionic, The North Face put in a nice layer of micro fleece. This lining not only feels smooth and soft, but it also seals in the heat better than a jacket twice its weight! I usually wear mine over a t-shirt on most fall days, and I feel really comfortable, and maybe even a little too warm in the sun. When it gets pretty cold, I'll throw on a thermal under my Apex Bionic, and honestly, with no cold wind getting through, and the fleece liner, I'm pretty toasty. Thankfully though, the whole jacket breathes really well, and vents out hot air, so you shouldn't overheat or get sweaty.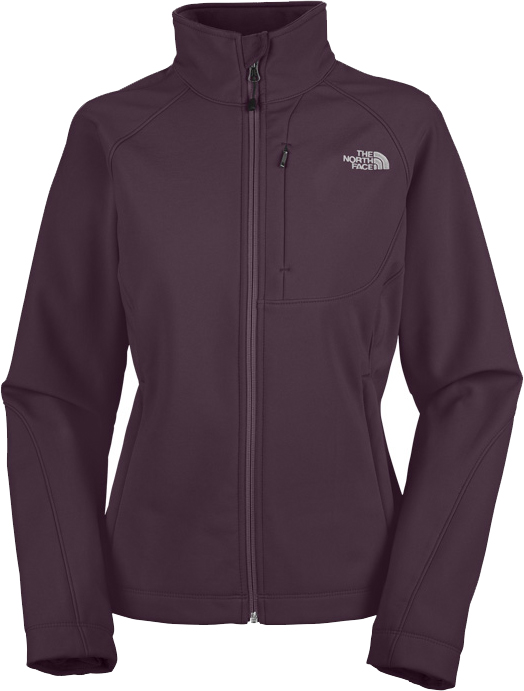 In addition to its weatherproof design, the Apex Bionic features hand warmer pockets with zippers, perfect for holding your Smartphone securely while you run, and a Napoleon chest pocket for that mp3 player. It also seals out chilly wind with adjustable Velcro cuffs and a drawcord hem, which I use a lot to control the climate inside the jacket.
More affordable than, and just as stylish, as the popular North Face Denali fleece jacket, and designed to slice through cold, wind, and rain like a Ginsu knife, the Apex Bionic is the perfect softshell for the late spring, fall and winter. Its lightweight, weatherproof, and stretchable fabric makes it great for active outings, like climbing, running, biking, hiking, skiing, and snowboarding, yet with it's sleek style and huge variety of colors, I end up just wearing it out around the city a lot.
If you don't happen to be a man in his late twenties like myself, you're still in luck! The North Face Apex Bionic is available in styles for women and kids as well.
| | |
| --- | --- |
| | By Brandon Porter.Brandon is a product specialist at Sports Unlimited. |