The 2012 holiday season is upon us, and kids everywhere are clamoring for the latest video games, Smartphones, tablets, and digital devices to keep themselves technologically superior to every other kid in their grade. But do we really want to keep them plugged in and stuck inside all winter long?
How about going with a different gift…something that will challenge them, get them moving, and let them unplug from the digital universe?
Our favorite gift ideas this holiday season are fun and engaging for any age, and are sure to keep them busy, active, and social, long after they've beaten and tossed away that new video game!
This in-home arcade game, and its little brother the Bounce-A-Bucket Junior, is one of our all-time favorite games to play around the office, and it's sure to become your little ones' new fave too! Simple to play but difficult to master, like all great games, this arcade challenges you to bounce the mini basketballs off the trampoline target and into the tiers of nets, racking up as many points as possible before time runs out. With real arcade LED electronic scoring and announcer sounds, the action never slows down for a second!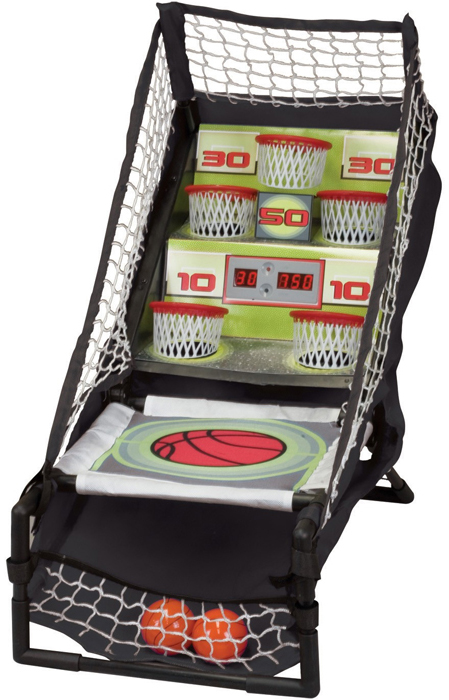 The Bounce-A-Bucket is easy to set up in a game room or on any table in the house, and quickly folds back down again for storage or travel. We recommend it for kids age 6 and up, but watch out, because it's a ton of fun for adults too…trust me.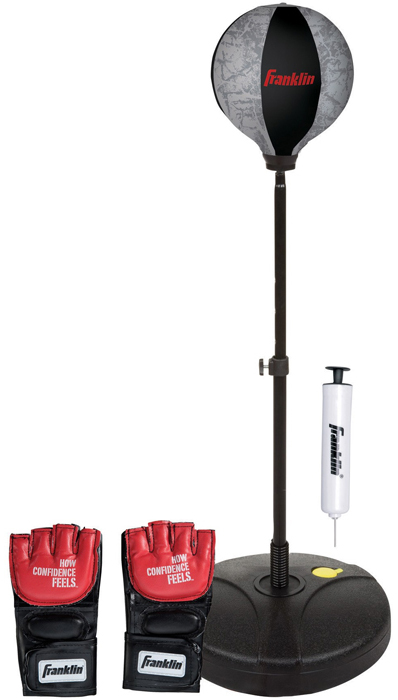 Easily one of the coolest new kids' sports toys on the market this holiday season, the Franklin MMA Standing Speed Bag lets your little guy or gal channel their inner Chuck Liddell, Tito Ortiz, or Randy Couture, to practice combinations and get active in a safe, fun environment! Bringing the Octagon home, this inflatable speed bag attaches to an adjustable and flexible rod, with a water-filled, spring-loaded base, so they can keep striking consistently, without moving the base or tipping it over.
Easy to adjust from 36″ to 46″ high, so it grows with them, the speed bag comes complete with padded MMA gloves and an inflation pump. We think it's the perfect gift for really active kids, and since it's simple to set-up almost anywhere and keeps them focused and moving, it's just as good for parents too!

A timeless favorite that has only gotten better with age, the latest table top hockey games from Stiga are as fun for kids as they are for parents! Just like their big brothers in the arcades, these bar-controlled ice hockey games put you right in the heart of the action, dribbling, passing, and shooting with incredible precision, as the competition on the other side of the table tries to stop you in your tracks.
The classically designed Stiga Stanley Cup Table Hockey Game is the officially licensed NHL table hockey game, durably built with realistic plexi shields and score-keeping. There are even puck ejectors that keep the action moving.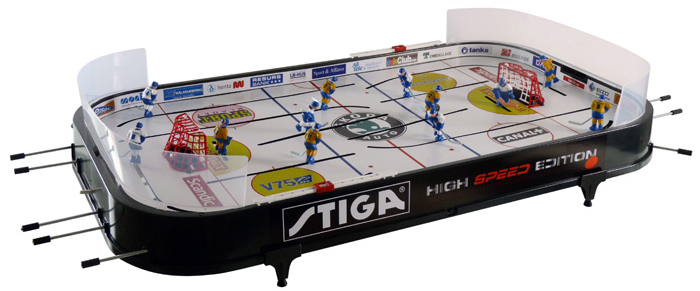 But for even faster hockey action, check out the Stiga High Speed Table Hockey Game, featuring new "ice sheet" technology that turns the speed up a notch. Perfect for slightly older kids, this advanced table hockey set really challenges you to see who has the fastest hands.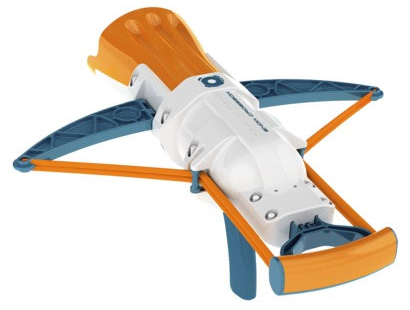 Your kids will be the dominate power in every neighborhood snowball fight this winter, with the advanced weaponry of the Wham-O Arctic Force Snow Crossbow! While their friends are packing snowballs, winding up, and throwing them the old fashioned, slow-go way, your kids will quickly load up this crossbow with a perfectly crafted snowball, lean back on the easy-pull handle, and launch it up to 60 feet, hitting their targets from anywhere in the yard!
We've had some fun with these guys around the office, after the most recent snow fall, and they're even better in action then we thought. Fun and safe, these advanced snow toys are great for older kids, around 8 and up, and get them outside, enjoying the snow and making lifelong childhood memories with their friends.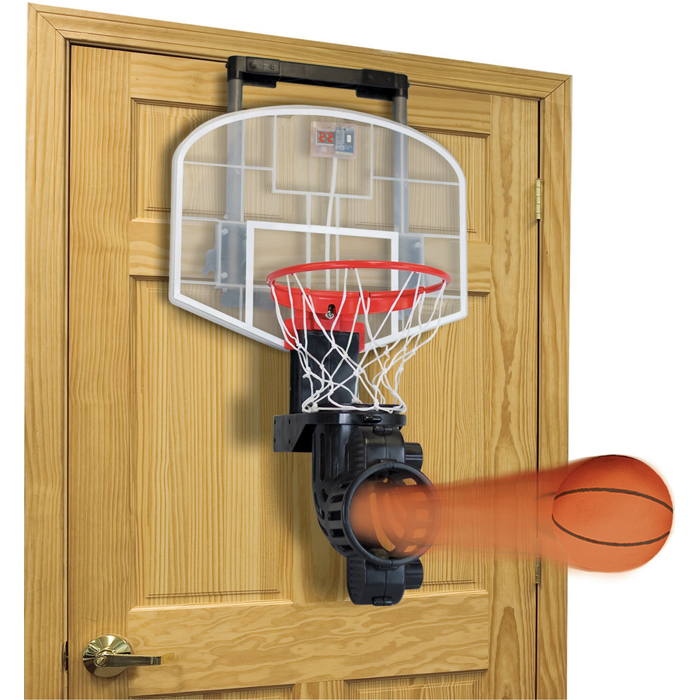 This ingenious new door-hanging basketball hoop has absolutely everything you'd ever need in an indoor basketball set! First of all, it attaches to almost any door in the house, turning their bedroom or game room into a full basketball court, for intense tournaments whenever they want. Second, it easily and securely adjusts up and down, making it perfect for kids of any age, and also letting it grow with them as their skills advance. Finally, and probably most obviously, it's got a unique automatic ball return system built in, which sends every shot right back to them for non-stop action! The ball return even rotates, so they can keep shooting from different angles around the room, changing up the game and honing their shot accuracy with repetitive practice.
Durably made, with an authentic backboard, net, and rim, and enhanced with realistic announcer sounds and LED electronic scoring in the backboard, this indoor basketball hoop makes them feel like their favorite NBA pros, all in comfort of their own home. Honestly, I just wish Franklin had come out with this when I was a kid!
By Brandon Porter.

Brandon is a product specialist at Sports Unlimited.