Admit it; you love seeing your kids play their favorite sports, but it's a real pain in the…lower back…to have to sit on those hard, cold bleachers all game long! And if you have back problems like a lot of us do, you probably find yourself standing on the sidelines, or missing their games all together…all because of some uncomfortable old bleachers!
Someone ought to build a bleacher that's actually comfortable!
Someone did.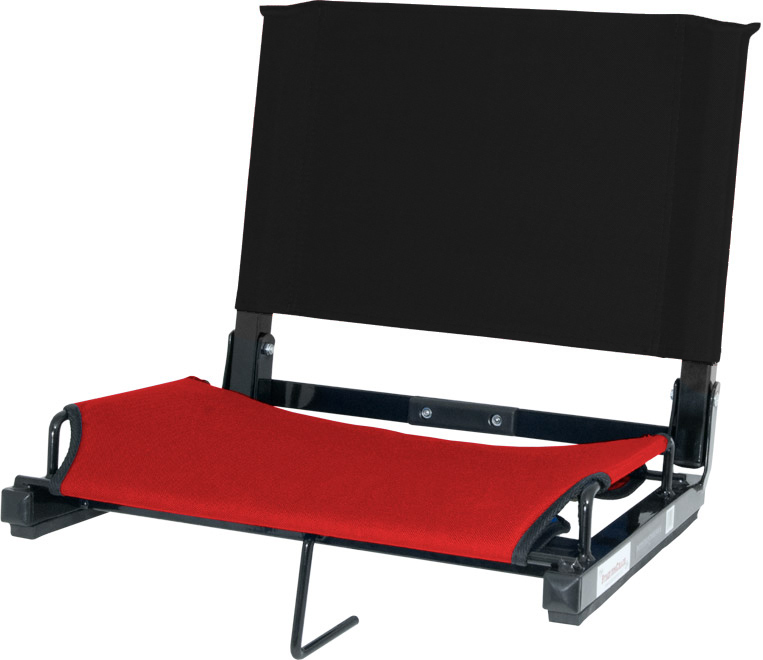 Enter the Patented Stadium Chair, a foldable, portable, and most importantly, comfortable stadium seat that easily attaches to any bleacher, new or old! Its steel frame gives you instant back support, while a cushioned bungee system and durable Cordova canvas bottom raise you off the cold, hard, and wet bleachers, to a new level of comfort that lasts all season long!
Relatively lightweight and easy to carry, with a built-in handle and simple hook attachment, the Patented Stadium Chair makes it comfortable and easy for everyone to go see the kids play. Finally, grandparents and great grandparents can watch their loved ones shine on the field! And with an almost limitless myriad of color combinations and customization options, you can really make these Stadium Chairs your own.
Check out our latest product videos and learn more about our favorite Stadium Chairs from SU's very own Doug. See how they'll change how you watch your kids' games forever!
[youtube http://www.youtube.com/watch?v=siEq27IiVHY?rel=0]
Deluxe Wide Patented Stadium Chair
[youtube http://www.youtube.com/watch?v=HaolfXmwbBA?rel=0]
Customized and Personalized Stadium Chair
[youtube http://www.youtube.com/watch?v=40FY9FvPZys?rel=0]
By Brandon Porter.

Brandon is a product specialist at Sports Unlimited.