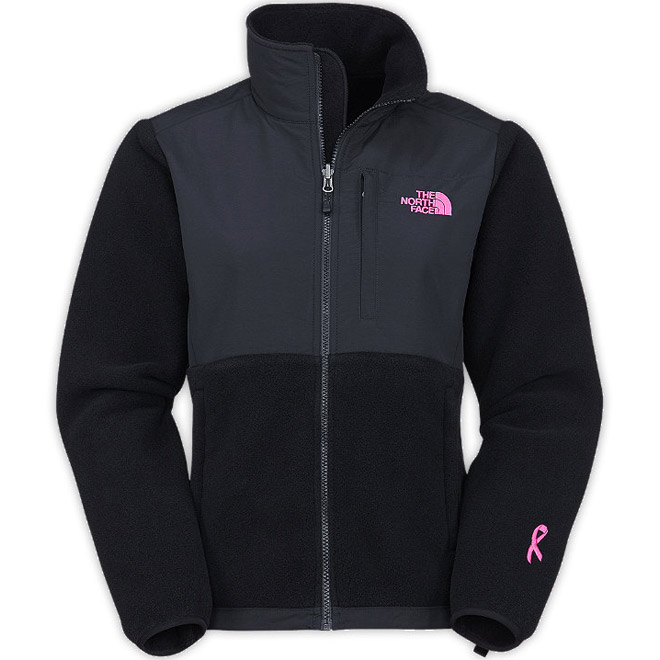 Sports Unlimited has always been devoted to bringing you the highest quality, most advanced, stylish, and high-performing sporting goods and active wear on the market today. And as many of you know, we've also been passionate about improving the lives of those fighting cancer, by donating to Livestrong, giving to local charities, and helping friends and family out around the Philadelphia area (our home town). This October, during Breast Cancer Awareness Month, Sports Unlimited is able to combine our two passions in our brand new "Think Pink" section, chock full of amazing outerwear and gear from brands like The North Face, Cutters, Reebok, and Oakley, touched with the classic pink ribbon and color that shows your support for breast cancer awareness. In fact, for every purchase you make from this section, these manufacturers donate a portion of the sale price to help spread the word, raise awareness, and fund research for breast cancer prevention, diagnosis, treatment, and cures.
If you've been watching the NFL recently (and we hope you have), you've seen almost every player sporting something pink on the gridiron. Whether it's with a pair of Cutters Pink Breast Cancer Football Gloves or a Pink Breast Cancer Wrist Coach, these gargantuan warriors are showing their support for their friends, loved ones, and total strangers all over the world battling cancer every day. How about joining in their fight and taking your next snap with a new pair of pink football gloves or a pink chin strap? The only question is, are you tough enough to rock pink?
But Think Pink doesn't just stop at the end zone. All month, across the country, the Susan G. Komen Foundation is holding Races for the Cure to raise money for breast cancer research. Find the Race for the Cure near you, sign up, and then check out our selection of Pink Ribbon water bottles, runner's reflective vests, and socks, to stay comfortable and pink during the race!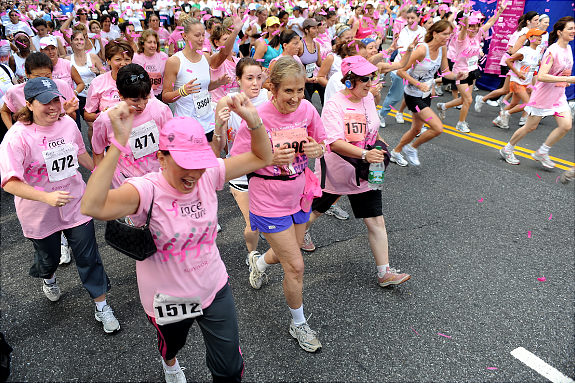 However you support, however you participate, and however you spread the word, when you Think Pink this month, and throughout the year, you add your voice to the swell of love that helps people fight and drives others towards a cure. You become a spokesperson for loved ones, and a source of information for others. You become part of a community of women and men that grows by the day, and will see the end of breast cancer in our future.
Thanks for your continued support, and a happy fall to everyone!