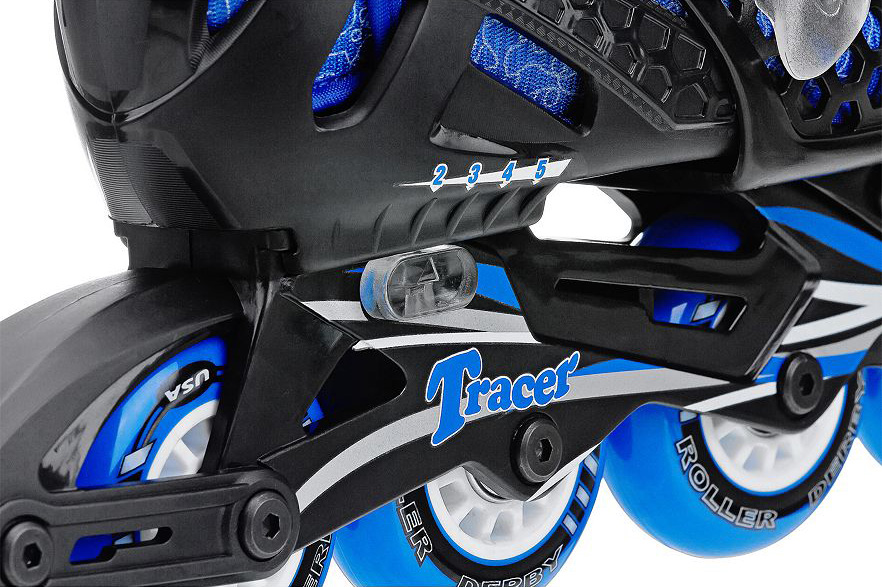 As a father of three boys ages 11, 8 and 5, I know how fast boys' feet grow.  Roller Derby has a great solution for fast growing feet.  The Tracer skates grow with your kids.  They are available in two size runs; Small (12-1) and Medium (2-5).  It's like owning multiple skates.  The push button makes adjusting to the perfect fit easy.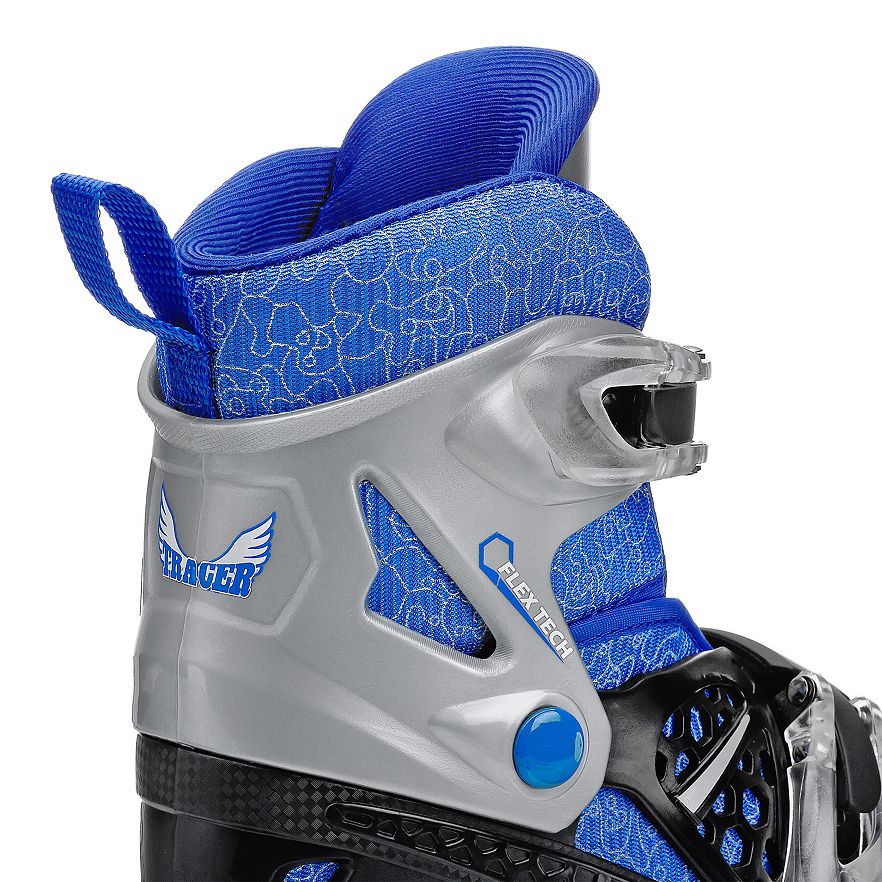 This pair in particular is a great buy at around $39.99. The deluxe liner is washable to get the smell out and the locking cam lever buckles make it easy for your kids to get them on and off all by themselves.  They love the freedom.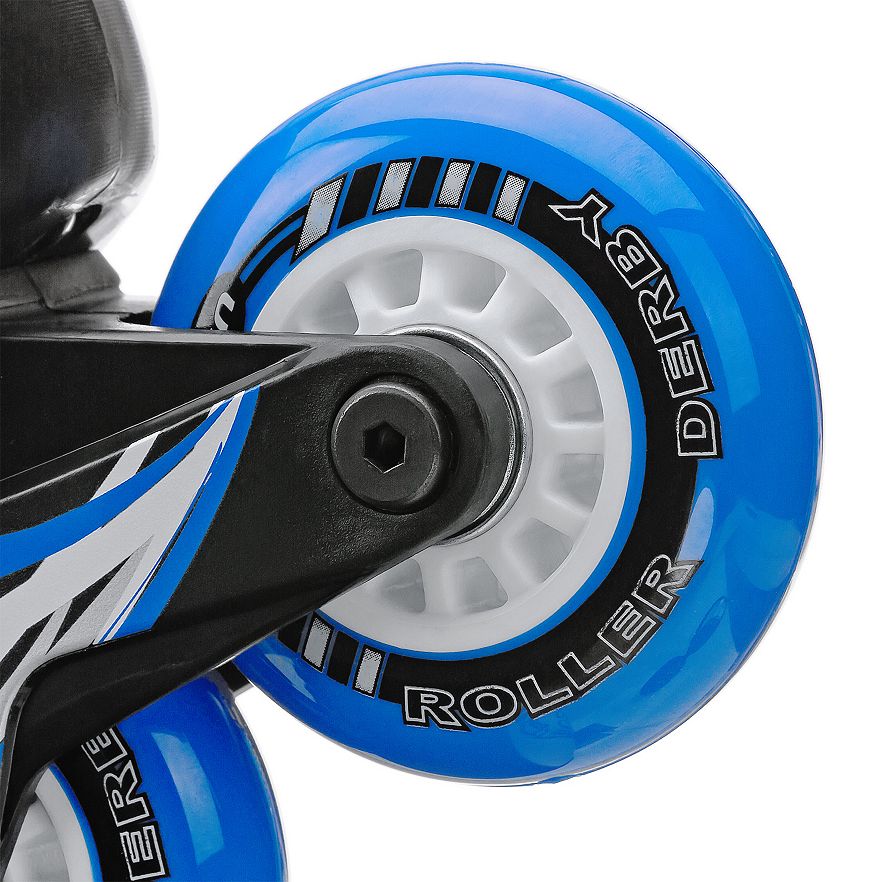 If your kids are older and you need something a little bigger check out a wide selection of youth inline skates for all sizes.  Girls too!