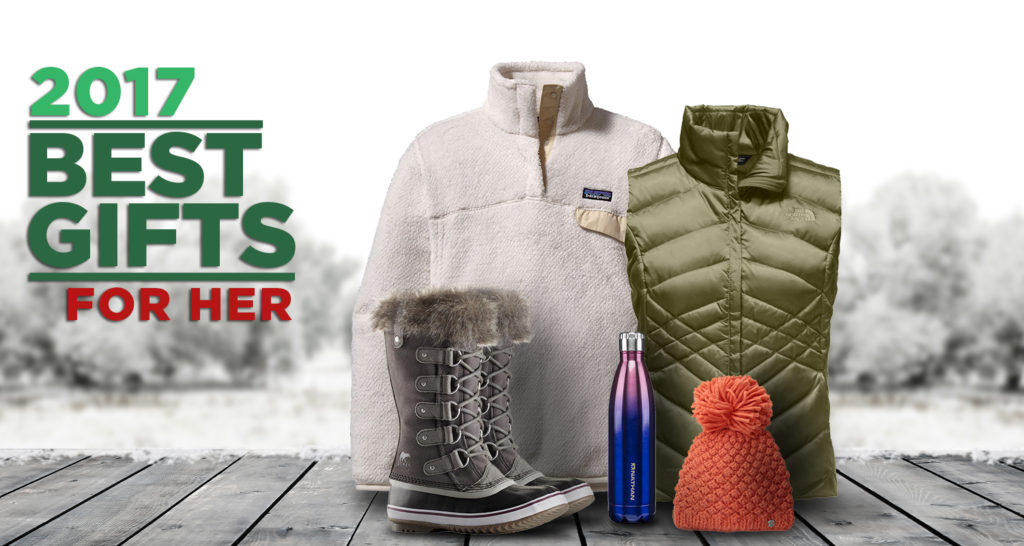 Black Friday has past, and so has Cyber Monday. But we know most guys won't start their holiday shopping until the last minute leaving them desperately searching for the right gift. Sure jewelry is always a great choice, but we know what you like and what she likes aren't always the same thing. In an effort to avoid the inevitable scenario where you get her something you think she'll like, only to find it stashed away a few months later, we're here to help. We've had the female staff select a few gifts we're sure any lady in your life will enjoy receiving this holiday season. So for all the procrastinators out there, here is a guide to some gifts she'll love, whenever you get around to it.
Patagonia Re-Tool Snap-T Fleece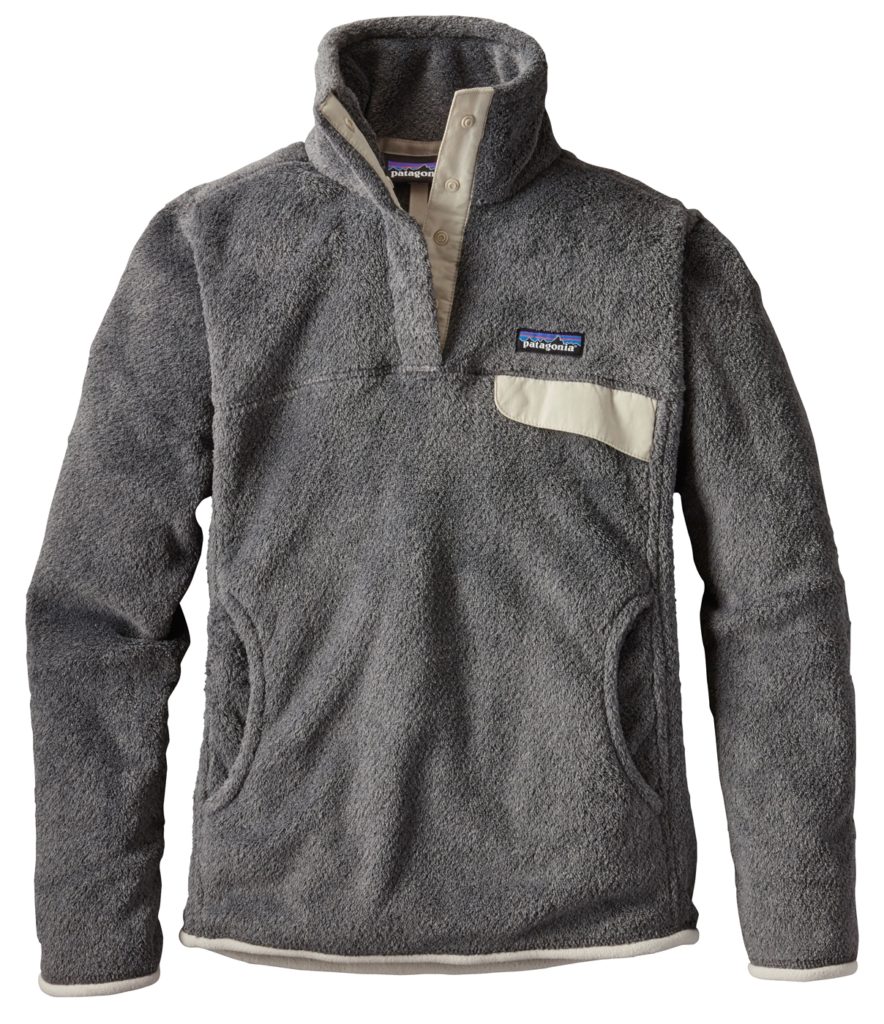 One thing everyone loves is to be comfortable and cozy during the winter. What could be better than to gift that feeling in a piece of clothing every time they put it on? Look no further that the Re-Tool Snap-T Fleece pullover from Patagonia. Even just from the look of it, you know that it's going to have you feeling like you back in bed under the covers. Its Deep-pile fleece of 51% recycled polyester keeps the warmth in with its extra-long fibers. The stand-up collar features double fleece, keeping your torso warm from the neck down. Complete with yoke and princess seams (we know you don't know what that means) that add contour the fit. So if you are looking for a smart and easy decision, the Re-Tool Snap Fleece from Patagonia is lay-up when it comes to gift giving this holiday season.
Sorel Joan of Arctic Snow Boots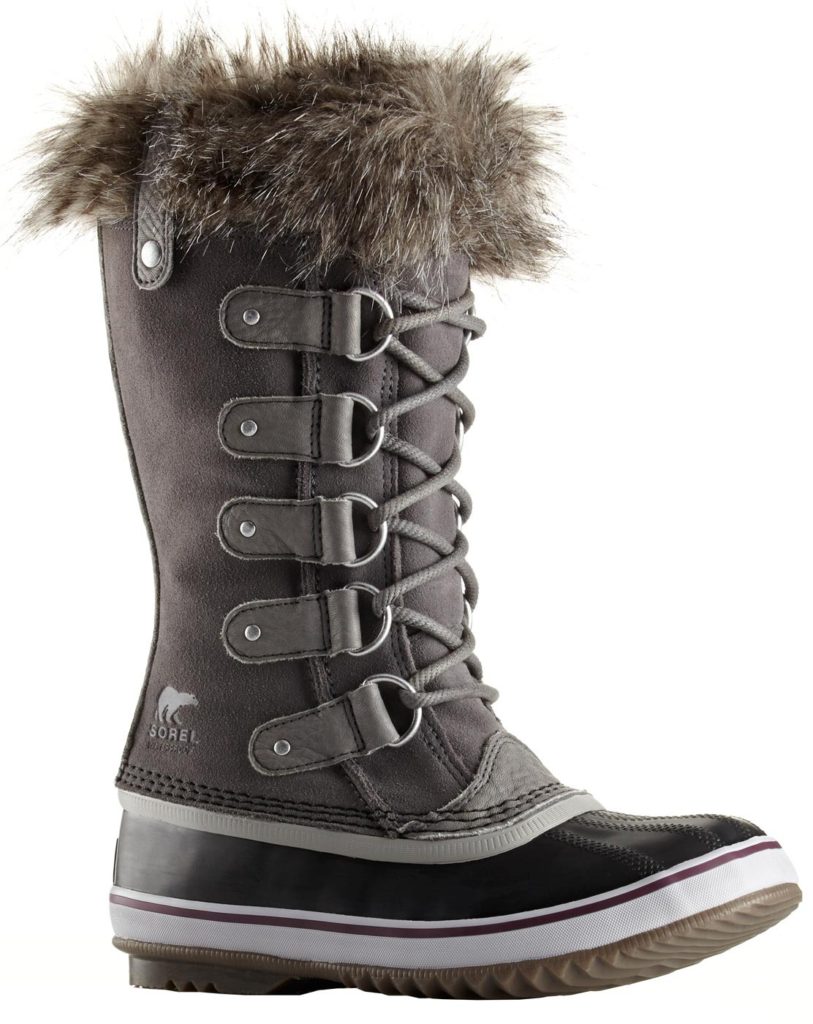 Now getting any women a pair of shoes is territory most men will steer clear of, and for good reason. But these Sorel Joan of Arctic Snow Boots are totally different story. When the deep of winter is here, and the snow is piling up, there are few boots that will stand up to the elements like pair of Sorels. Waterproof from top to bottom with seam-sealed construction keeps you dry and a removable felt lined inside keeps you warm. Faux fur cuffs keeps them fashionable and the vulcanized rubber outsole makes them functionable in wintery conditions. These are the perfect choice to get that, "Wow, I actually like these!" reaction.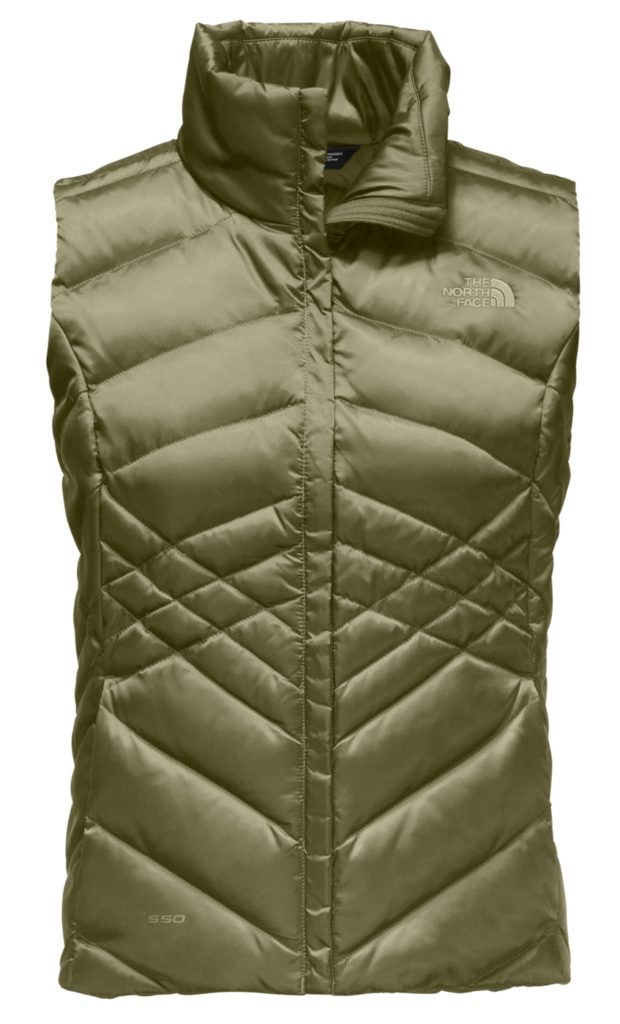 Keeping with the "Warm and Comfortable" theme, the Aconcagua Vest from The North Face comes in as another sure fire gift for her this holiday season. Soft to the touch and insulated with 550 fill goose down, this vest is perfect for those who want to keep their core warm on the go. The active fit means there are no restrictions, giving her mobility and a generous range of motion. This insulated down vest is ideal as a layer in the coldest winter months, or as an in-between as warmer weather approaches. This again is a great option for the guy who has left himself little time to decide.
It may be smaller in size, but that won't diminish its ability to make her happy on the morning of the 25th.  The Spyder BRRR Berry hat is just the right size to make it a great stocking stuffer. With a hand knit construction and popcorn style stitch, you may be able to convince her you knitted it yourself! But a warm fleece liner and logo charm on the side will let her know that it was made by the trusted people at Spyder. Keep their ears warm and the smile large with the BRRR Berry hat this Christmas.
Nathan Chroma Steel Ombre Water Bottle

Our final pick for our suggested gifts for her is simple in concept. The Nathan's Chroma Steel water bottle is exactly as it sounds. A steel water bottle that keeps your hot drinks warm and cold drinks cool. Perfect for the office, home, or on the go. But the Ombre color styling on the outside lets her know you picked it out just for her. Great for that last gift for the stocking, or even an additional gift if you aren't sure the first one is good enough. Whatever the situation may be, the Nathan's Chroma Steel Water Bottle is never a bad solution.
Written By Dylan Hamilton, Sports Unlimited