Spring training's right on the horizon, and that means it's time to start gearing up for another season of serious baseball action! Hopefully your baseball equipment made it through last year's long and grueling season relatively unscathed, but most likely, with all of your trips to the diamond, travel to tournaments, and horsing around in the dugout, your baseball bag has seen better days. Frayed edges, busted zippers, broken handles, ripped pockets. They're all battle scar reminders of a great year…but who wants to start the new one dragging their favorite glove and bats around in a ratty old equipment bag?
Start the season off right, and head out to spring training with a brand spanking new, upgraded baseball bag. One that not only looks good, but will actually hold all of your gear, and maybe even last a few seasons!
But which one to get? Where to begin?
How about our 3 favorite and best-selling baseball gear bags from game-tested brands like Easton, Nike, and Mizuno?
Please Note: All of the following baseball gear bags can double as a softball bag.
Review: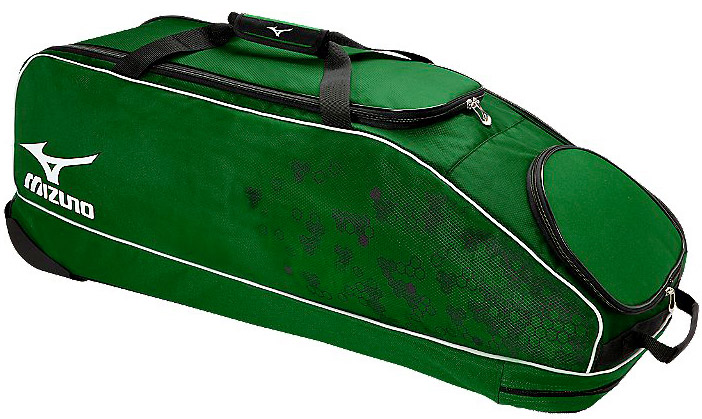 This wheeled baseball bag has it all; pockets, compartments, organization, and room to spare. Plus, it also sports durable off-road wheels, perfect for dragging it easily over any surface from parking lots to dirt roads. The bag fits up to four baseball bats (max bat size 32″), loads gear easily from the big top zip compartment, and also features an easy-access, ventilated cleat storage pouch to keep your smelly shoes away from your clothes after the game. Although it features a lot of the same options you'd generally see in most large equipment bags, (fence hooks, internal storage pockets, etc.) it's the Mizuno quality and dedication to detail that truly set it apart from anything you've used in the past.
Who needs it?
The Mizuno Classic Wheeled Equipment Bag is #1 among wheeled baseball bags, and is perfect for travel. I'd recommend it for any middle or high school player who needs a seriously durable and large bag for all of their gear, especially if they expect to travel a lot to tournaments and games. It's probably too big, a little expensive, and maybe unnecessary for younger players who don't have as much baseball gear as their older brothers and sisters.

Dimensions: 36″ L x 13″ H x 13″ W
Options: Comes in a variety of colors; black, cardinal, forest, navy, orange, red and royal.
Review: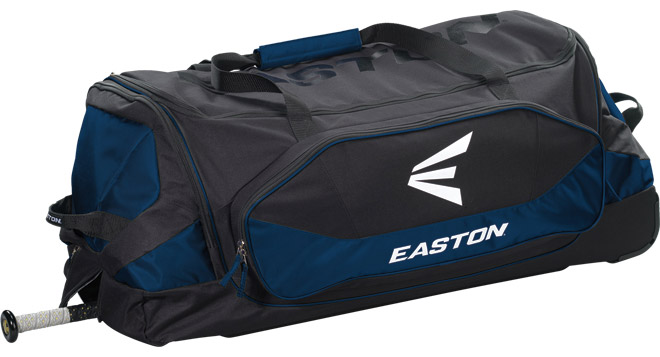 An incredibly durable, duffle-style catcher's gear bag that stores and protects your equipment, without the bulk and size of other large catcher's bags. A U-shaped top zipper, the entire size of the bag, opens up to a large main compartment, complete with organization and compartments for holding your catcher's equipment. Your helmet and catchers mitt fit perfectly into pockets at either end, while your chest protector folds neatly into a specialized padded compartment on the side. Inside the main compartment, your shin guards fit easily into sleeves, and a specialized cleat tunnel keeps things organized. The Stealth Core also holds two bats, and features strong bottom rails with in-line skate wheels on the bottom, so if it's too heavy to haul, you can just grip it and drag it anywhere. And with a strong 420D polyester ripstop body with 600D polyester insets, this bag will definitely last multiple seasons no matter how hard you treat it.
Who needs it?
The Easton Stealth Core is a great option for middle school, high school, or college age catchers, looking for a no-nonsense catcher's gear bag to keep all of their equipment organized when they're on the road. Easy to carry and low-bulk, this specialized duffle bag holds every piece of catchers gear, plus 2 bats, and accessories. It's also affordable, making it perfect for players of any age.
Dimensions: 35″ L x 14″ H x 14″ W
Options: Comes in a variety of colors; black, navy, red and royal.
Review: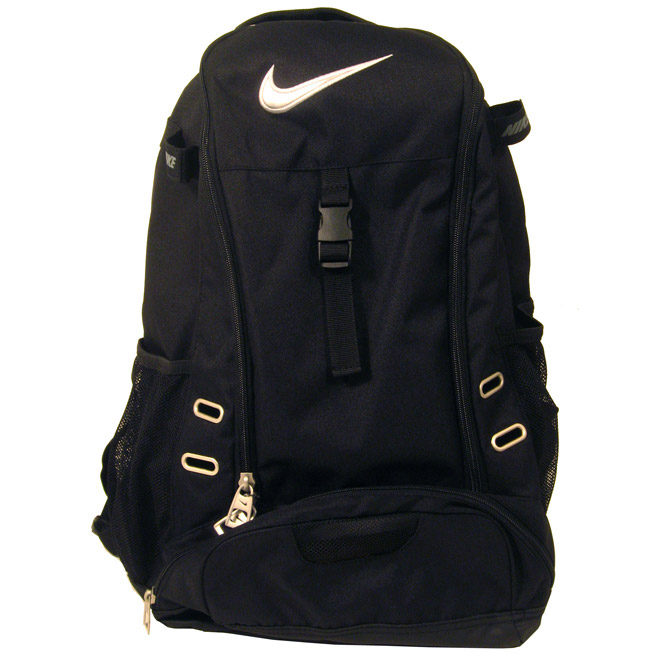 Strong and fully-featured, this baseball bat bag from Nike features a large main compartment, big enough to hold some school books, plus your essential baseball supplies. A specialized sleeve inside holds your glove in place, while a ventilated and lined cleat compartment up front separates your dirty cleats from the rest of your baseball equipment. A helmet clip on the outside front of the bag fits easily through the earhole of your batting helmet, keeping it snug and locked onto the bag. On top, an accessory pocket fits sunglasses, a wallet, or a Smartphone. Finally, two side bat sleeves let you bring your main and backup bats down to the dugout. Easy to haul, sized, and priced right for the youth or casual player, the Nike Baseball Bat Backpack gets the job done, and is quality built from one of the most trusted names in sporting goods.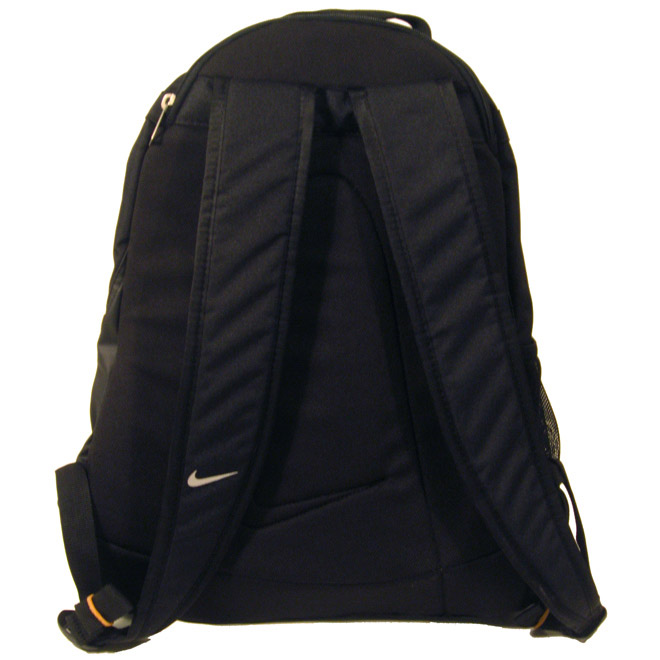 Who needs it?
Because of its size and affordability, I'd recommend the Nike Bat Backpack to any youth player, particularly because they usually don't have a lot of gear, and generally play ball after school. Also, the bat sleeves don't really sit high enough to fit adult baseball bats. That being said, they're great options for any youth player looking for versatile, durable, and good looking baseball bat bags.
Dimensions: 19" L x 10" H x 14" W
Options: Comes in black, red, royal.
| | |
| --- | --- |
| | By Brandon Porter.Brandon is a product specialist at Sports Unlimited. |