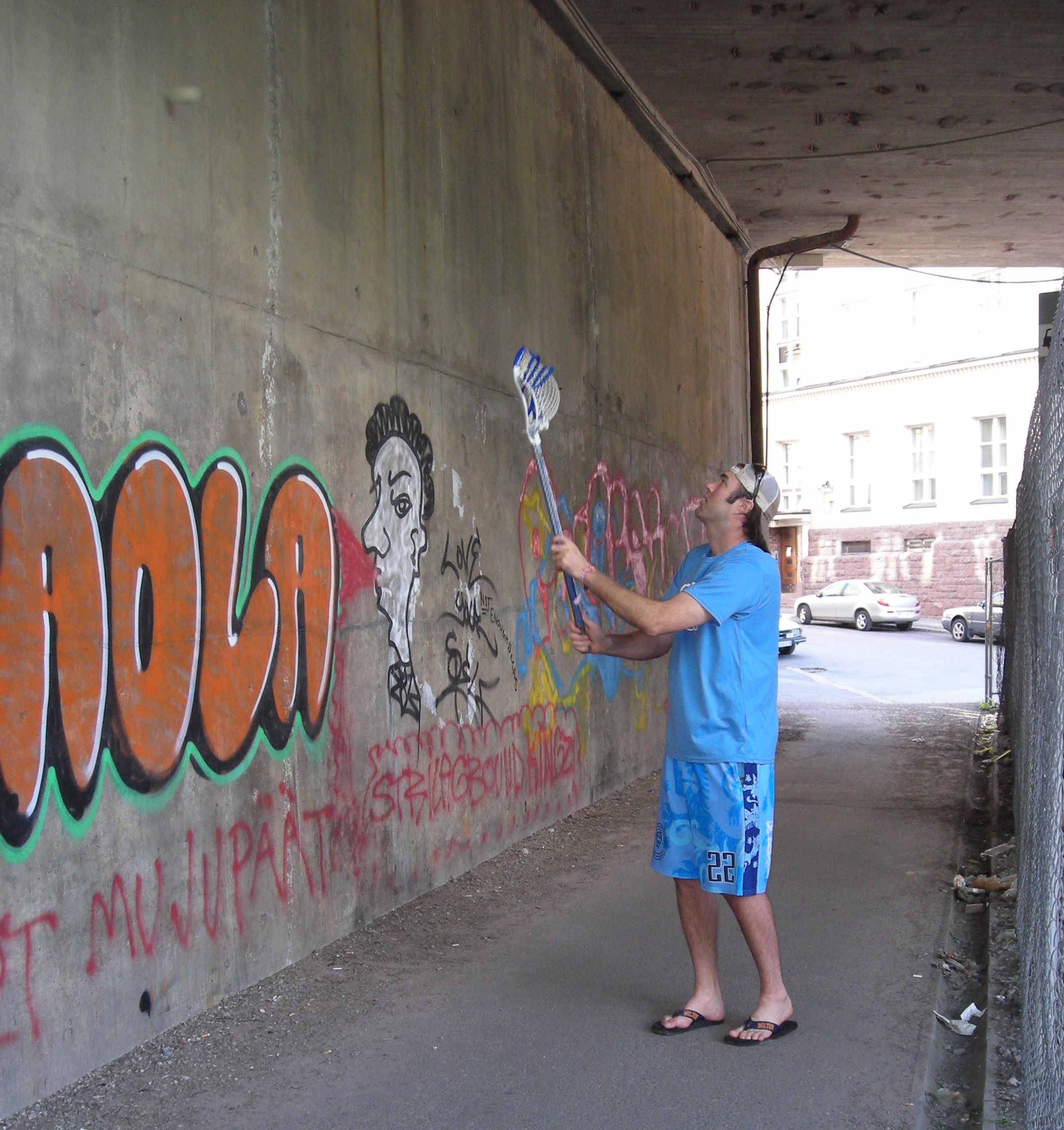 In the world of lacrosse, success means staying two steps ahead of the competition. That's why serious players of all ages are always looking for the latest and greatest lacrosse gear.  It's also why players train year round to develop their skills and keep them razor sharp.
But let's be honest, it's near impossible to get the entire team together every day for a full practice. That's why the lacrosse gods, aka "Brine," developed the ultimate lacrosse rebounder to let you train on your own time, anywhere you can. Lacrosse rebounders, also known as lacrosse walls, are the best lacrosse training aids around.
Simple, yet ingeniously designed, they feature a durable target mat, tightly strung onto a lightweight metal frame. Like playing wall ball, lacrosse walls bounce any shot right back to you with plenty of force, keeping you moving, and practicing your shooting accuracy, power, and catching abilities, all at once. But unlike stable walls, Brine Lacrosse rebounders are light and a heck of lot easier to move! That means you can take them anywhere, and get your game on without having to scuff up any walls…especially the ones in your Mom's house. Rebounders also easily adjust to almost any angle you need, and toss shots up to 30 feet, so shots you throw at the target get sent up high or dropped down low, keeping you on your toes and making for some versatile sessions.
Brine LAX Walls are the 1# best selling lacrosse training aid, used and trusted by over 25 college lacrosse programs across the country! Now, thanks to Brine and SU, you can train like your favorite college team, with a series of licensed lacrosse rebounders! Sharpen your passing accuracy, improve your shooting power, and stay two steps ahead with Brine lax rebounders from the North Carolina Tar Heels, Syracuse Orange, Johns Hopkins Blue Jays, or Duke Blue Devils. They also make incredible gifts for the lacrosse fan in your life!
The licensed team thing not for you? Don't fret! We've still got you covered with Brine LAX Wall rebounders in Carolina blue and black.
Perfect for outdoor drills, but complete with rubber pads for indoor practice, Brine Lacrosse Wall Rebounders are the ultimate training aids for a reason! Grab one today and don't fall behind!
| | |
| --- | --- |
| | By Brandon Porter.Brandon is a product specialist at Sports Unlimited. |