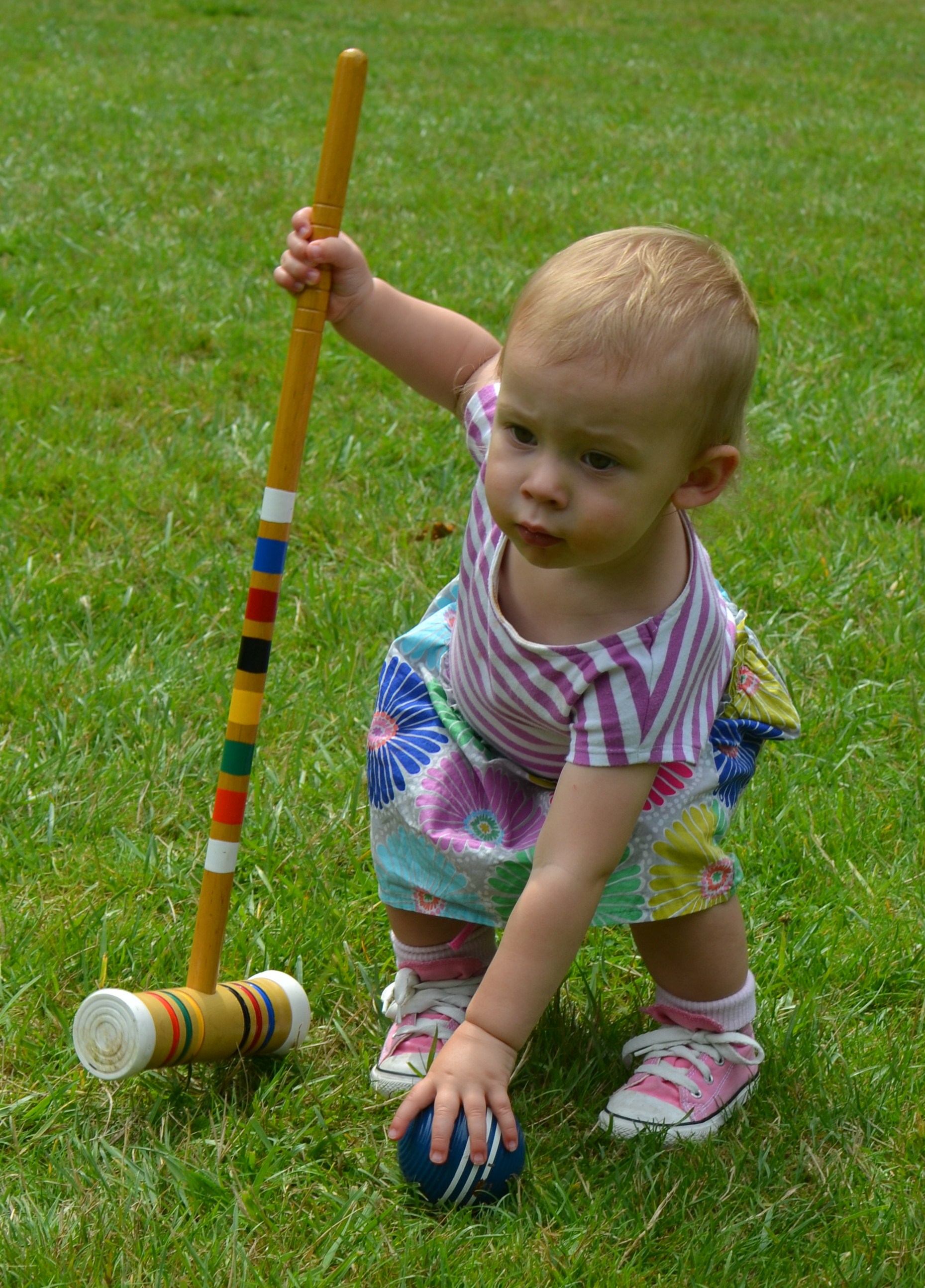 Let's face it, there probably hasn't been a time in your life when you've thought, "What I really wish I had right now was a nice croquet set."
But there are some thoughts we have all the time – especially as summer approaches.
"How am I going to take advantage of this nice weather?"
"What am I going to do with the people coming to my barbecue this weekend?"
"Someone get these kids out of my house for an hour."
"I hope I don't run out of ketchup."
OK, you're on your own with that last one. But the answer to some of your other summer dilemmas may be something as simple as a croquet set. And one of the most popular items we carry at Sports Unlimited is the North Meadow Scottsdale 6-player set.
While many of us have played the game at a grandparent's house or seen a set stashed in the corner of a garage, croquet is probably not at the top of your summer activity list. Maybe it's time to change that.
Think about it. The rules are simple, it takes little time to set up, you can play anywhere and you can easily talk, eat and drink while playing.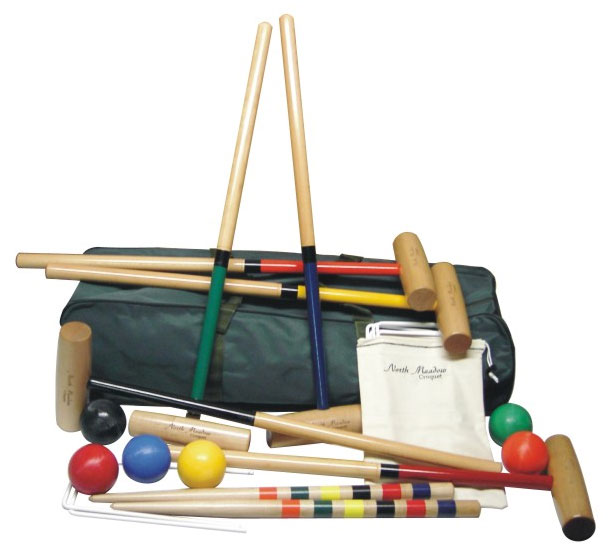 Other than the fact that its made in the USA, what makes the North Meadow Scottsdale set so appealing is its quality. One of our best-selling items, this set is built to stand the test of time. And if you're going to be using this to entertain guests, your kids or your kids' kids, you want something that's sturdy and won't need replacing.
That's the biggest advantage to choosing a quality set like this over a cheaper version. It won't start breaking and bending after a few games and years later, you'll still have a usable set. The mallets are made of hard maple wood, which looks great and ages well.
Also – and very importantly – this set comes with a rule book. Without that, many of us wouldn't even know where to start. But a quick scan of the rules will easily get you on your way. Then you can start setting up the  two 24-inch goal stakes and the nine square poly-coated steel wickets that come in their own storage sack.
After that, you can roll out the six colorful 3 5/16-inch balls and start whacking them with any of the six 30-inch mallets with  8 1/2-inch heads.
After a game or two, pack it all up in the nylon carrying bag and get back to manning the grill or taking an afternoon nap.
Odds are you've barely broken a sweat and accomplished your goal of getting outside for a little bit.