As we continue to build up anticipation for the upcoming football season, we take a closer look at the equipment players will be putting on in just a few short weeks. From high school to the pros, athletes everywhere are in their final preparations before football camp begins. This means gearing up with the necessary protective equipment to handle the bumps and bruises that are on the horizon.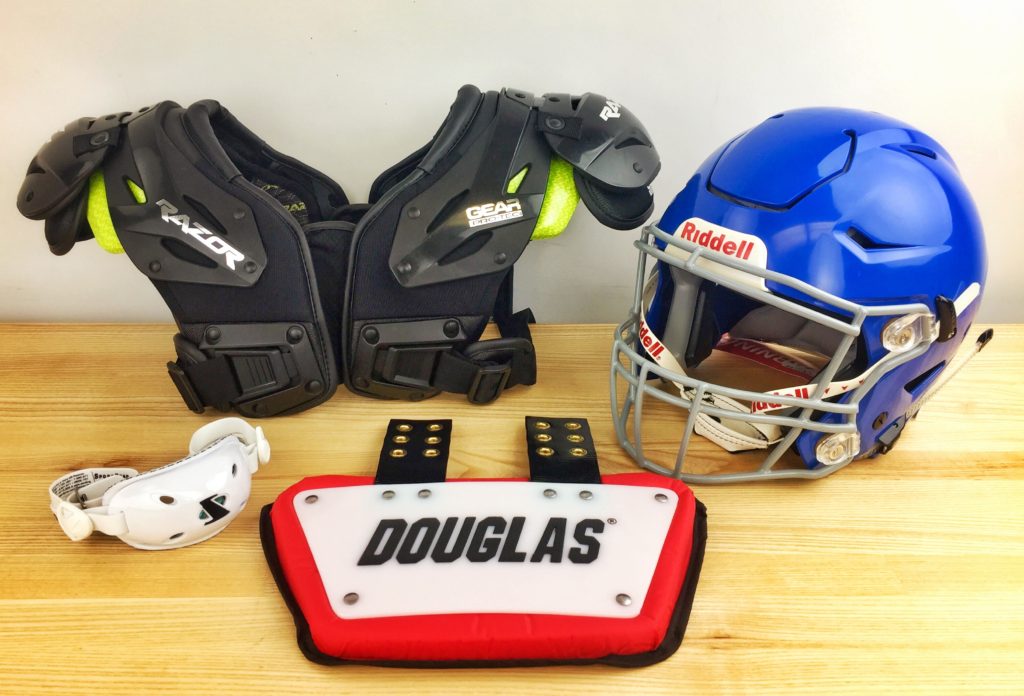 The second installment of our product reviews will focus on the ever important Adult or Varsity equipment. These would be the pads and helmets that players in High School, College, Semi-Pro, and Professionals would be strapping on. With the hits being harder and the game played faster, it's vital that players have the best possible defense.
Helmet – Riddell SpeedFlex Adult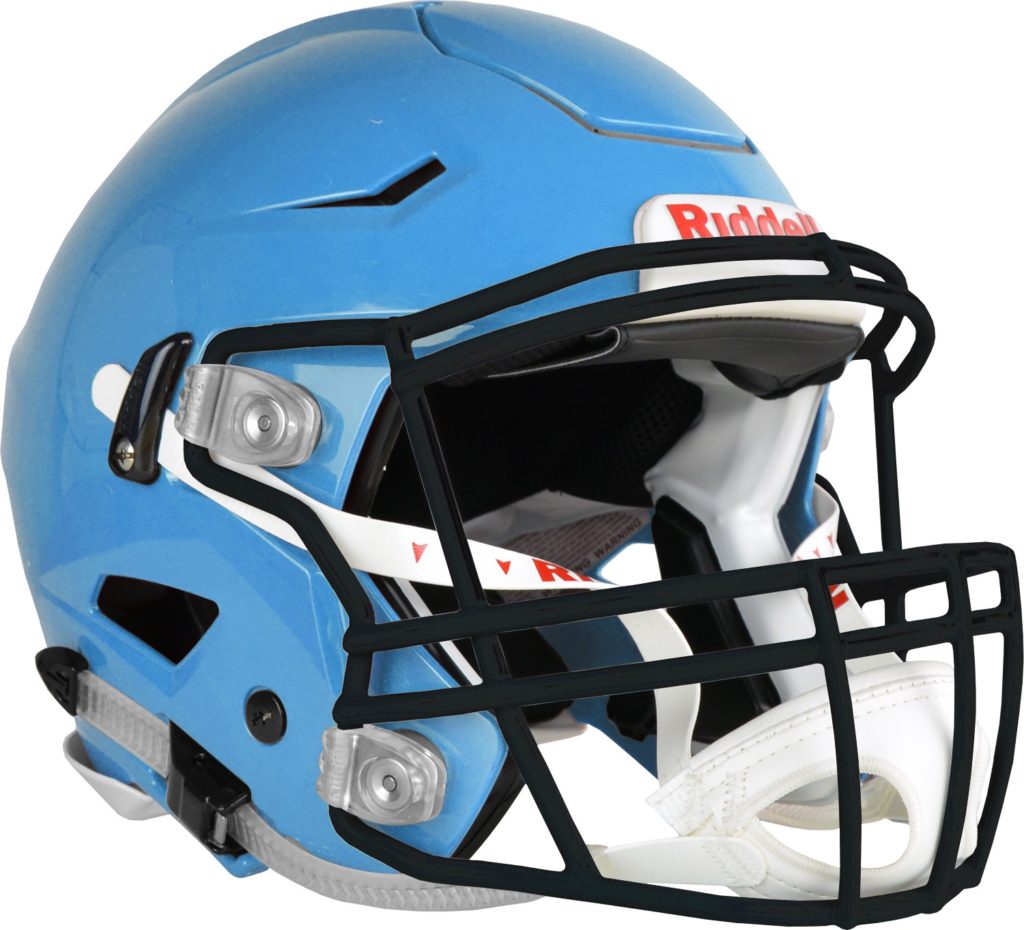 No other piece of equipment is under the microscope more than the adult football helmet. With the increased attention on the effects of head injuries, helmet manufactures are being asked to develop safer products for today's players. Since 1939 Riddell have been producing football helmets, and their latest effort has again pushed the bar a step higher than the rest. The SpeedFlex Helmet has now been around since the 2014 season, and is regularly found on the heads of the best NFL and NCAA players around. What has made this helmet a stand out is the technological designs Riddell has introduced, aimed at reducing the force at impact. The Flex System has engineered flexibility into the helmet shell, facemask, and clips to help absorb the impact of collisions to the head. The Ratchet-Loc retention chin strap was a revolutionary new way of looking at how the helmet is attached, offering a more secure option than was previously thought of. With other stand out features like quick release facemask attachments and a Five-Point inflation for a custom fit, the Riddell SpeedFlex is an excellent option when looking for an upgraded head protection.
Shoulder Pads – Gear Pro-Tec Razor RZ15 Adult
Continuing with a focus on technology emphasized protection, the Razor RZ15 All Purpose shoulder pads from Gear Pro-Tec do not disappoint. From a glance, these pads look stealthy and high performance. Under the hood they are much of the same. The SAS-TEC Visco Elastic foam absorbs and flexes better than most of its competition. Range of motion is at premium with 12% more freedom than other pads. The RZ15 also comes with a removable liner that is made up of moisture wicking fabric, allowing you to keep cool in the summer heat. Gear Pro-Tec also makes these shoulder pads for Skilled Position players (RZ7) and Lineman (RZ55). These lightweight pads offer exceptional protection without slowing you down a step.
Backplate – Douglas Custom Pro CP Series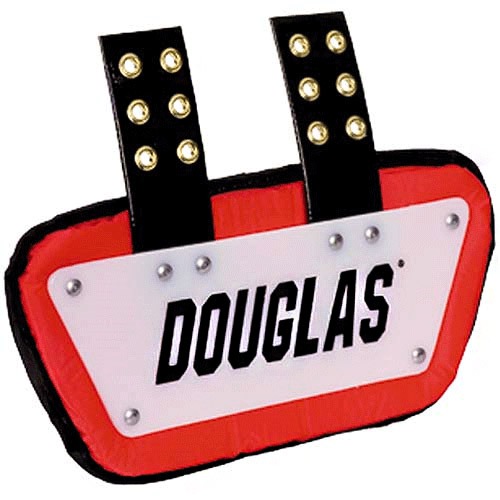 When you get into varsity level football, extra protection become less optional and more necessary. The addition of a back plate becomes vital for most players, particularly those who find themselves being tackled. The Douglas Custom CP Series removable backplate is all you could ask for. Douglas being one of the most trusted names in shoulder pads, the CP back plate is part of their pro level protection. Durable padding with a hard shell shields the lower back from those unwarranted hits. Extra grommets allow you to customize where the pad sits, and is available in a 4" and 6" option.
Chin Strap – SportStar Adult Evolution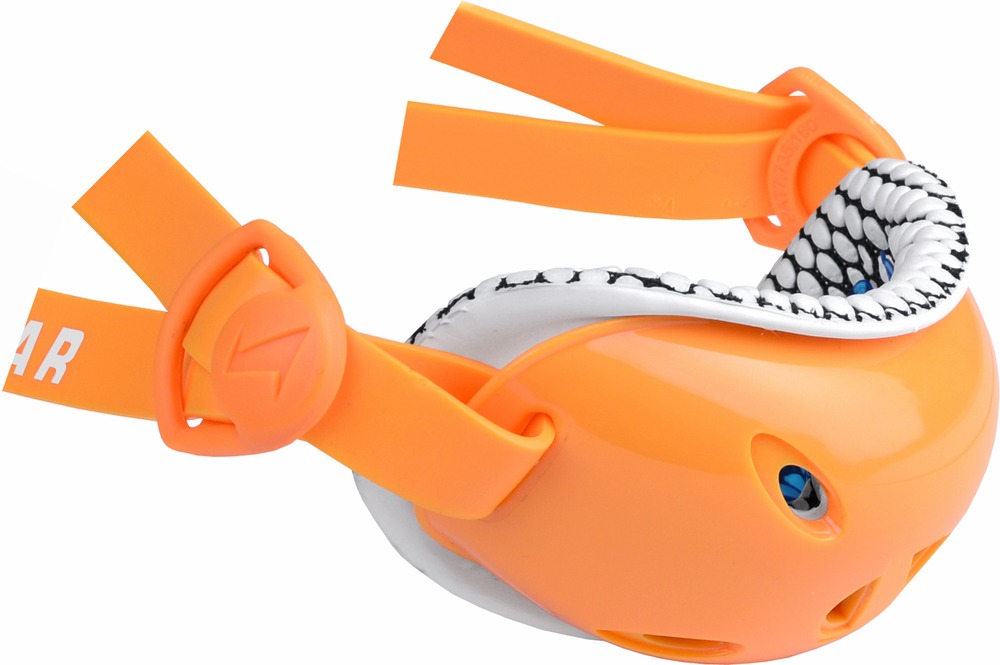 In times before, little thought was put into what type of chin strap you were using. Often you would just play with whatever came with the helmet, or perhaps upgrade to a hard shell. SportStar burst onto the scenes offering a range of chin straps that are not only comfortable, but remarkably protective. With a built in gel pad that offers excellent protection, comfort, and fit. The non-slip EVA foam is designed to absorb and disperse the impact from a collision. Complete with a hard outer shell, the SportStar Evolution is what you expect to see the professionals wear on Sunday.
Written By Dylan Hamilton, Sports Unlimited