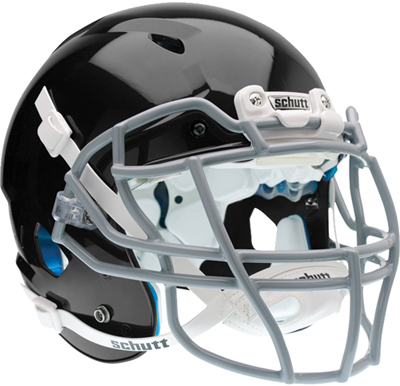 One of the highest-rated and most sought-after football helmets in the game today has finally been re-designed and re-sized to protect the young, developing grid-iron star! Schutt Vengeance Youth helmets have hit the market…and they're not alone. In addition to the fully-featured Youth Vengeance DCT, Schutt has also developed new Youth Vengeance DCT Hybrid helmets, delivering the protection and performance of dual compression TPU, and the aggressive look of the Vengeance, at a much more affordable price for youth players.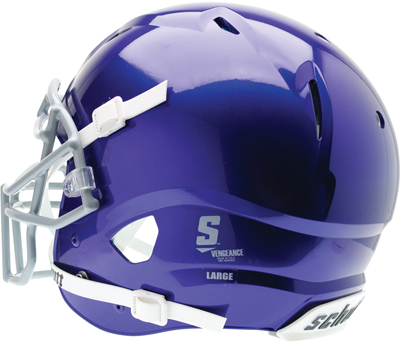 The new Youth Schutt Vengeance DCT Helmet gives you all of the same amazing and innovative features you get with the incredibly popular adult version. A larger offset, Mohawk-style shell houses two layers of TPU cushioning, designed to absorb different levels of impact force, protecting developing heads from any kind of hit they'll experience on the field. In addition to taking huge amounts of force, both layers of TPU never break down, develop mold, or compress. And because of the lightweight and rounded design, TPU also breathes naturally, so these helmets never get super-heated and uncomfortable. The Youth Vengeance also features the aggressive new Vengeance facemask design and twist-off bumper, for a great look and easy facemask removal.
The key difference between the youth and adult version is the weight and the fit of the helmet. Designed for smaller heads, the Schutt Vengeance Youth is built with an ABS plastic shell (the adult version uses a stronger polycarbonate shell) to provide solid protection while abiding by youth football league rules.
Coinciding with the release of the fully-featured Youth Vengeance DCT helmet, Schutt has also produced the Vengeance Youth Hybrid and Hybrid + helmets.
These helmets give you everything you'd get with in a fully-featured Vengeance helmet, but utilize a Hybrid Padding System, which combines the next-generation protection and performance of DCT cushioning with the traditional lightweight impact protection of vinyl nitrile padding. Strategically constructed with DCT in key hitting areas along the front, crown, and back of the helmet, and traditional padding in the sides, these new Vengeance Hybrid helmets give young players the latest look and protection, at an incredible value.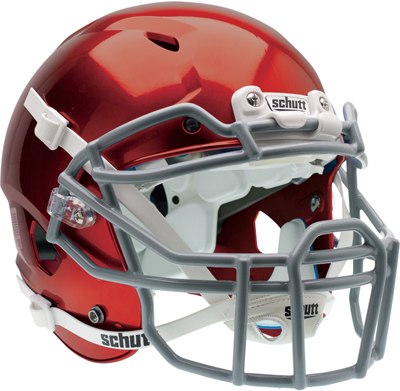 The Vengeance DCT Hybrid is the most affordable option, delivering the Vengeance look and DCT performance with a basic, non-inflatable comfort liner.
The Vengeance DCT Hybrid + ups the ante a bit, with a more advanced SUREFIT ventilated air liner, allowing kids to inflate their helmet for a more secure, safe, comfortable, and custom fit.
Whatever option fits your needs and you budget, it's just great to know that finally you can give your kids one of the most protective and highly-rated football helmets out there!
By Brandon Porter.

Brandon is a product specialist at Sports Unlimited.