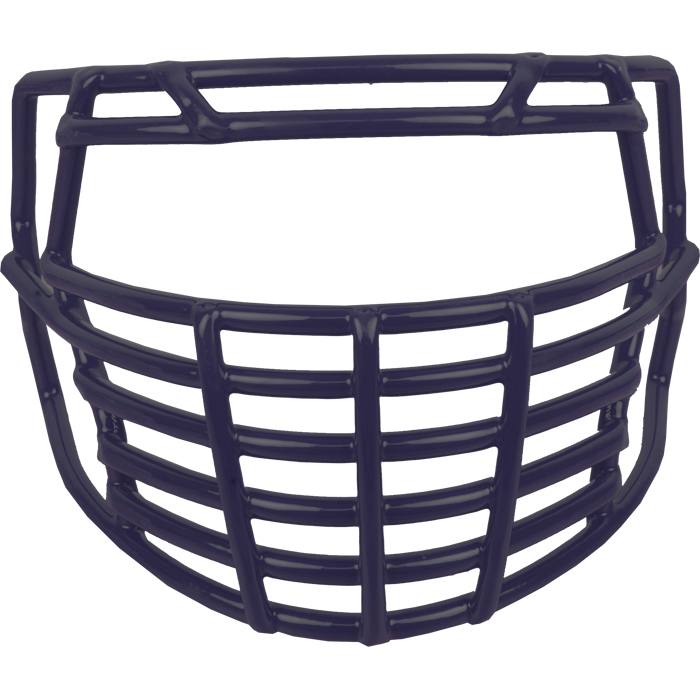 You asked for it, and now it's here! The original Big Grill custom facemask, made famous by a certain New York Giants defensive end, has finally been designed for the Riddell Revo Speed! With the same bar configuration as the original Schutt model, this new Big Grill is manufactured by Riddell, and built exclusively for the popular Revolution Speed helmet, giving Riddell wearers that customized, aggressive look they've been begging for!
Improving on the first version, the new Revo Speed Big Grill facemask is actually lighter than the carbon steel Schutt model, giving you greater speed, agility, and overall performance with the facemask. While not quite as light as titanium, the Lightweight Riddell Facemask design is still almost 25% lighter than standard carbon steel, while still retaining the strength and durability of this strong metal.
Built to fit on an Adult or Youth Riddell Revolution Speed helmet, the Revo Speed Big Grill Facemask brings the ultimate in aggressive style and protection to one of the most popular helmets on the grid iron.
By Brandon Porter.

Brandon is a product specialist at Sports Unlimited.