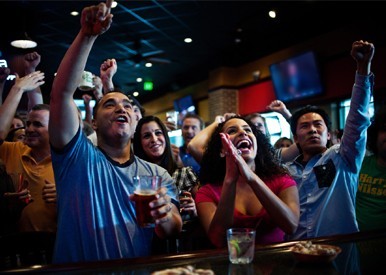 Once we get through the disappointment of the season not starting at its customary time of year, we have to admit that there are a few aspects of a shortened season that are intriguing and exciting.  Here are our top ten reasons to love shortened seasons in professional sports…
10.  So much to watch, so little time!  The frequency of the games has to be one of the greatest aspects of a shortened season.  Although there are fewer games than a full season, leagues pack in the games so that when the season does start, there is always something to watch.
9.  Fire, fire!  With fewer games on the schedule, those games naturally turn into fiery, spirited contests because every game is that much more important in the fight for playoff spots.  The fans can feel it, the players can feel it. There always seems to be an intensity rare to regular season games that shows up consistently in a shortened season.
8.  It's all leveled out.  The playing field is leveled in a shortened season. This allows small stretches of good play to carry any team into the playoffs, even last year's losers.  Great teams are not safe with every game being so important; lost points here and there can cost even the best teams a coveted playoff spot.  Conversely, more teams have a chance to surprise and don't have to stay hot for as long as they would in a standard length season.
7.  In it until the end!  Opposed to a long season in which usually only a few teams are left in the fight for un-clinched playoff spots late, short seasons provide great drama with many teams remaining in the playoff hunt until the very end.  Most playoff teams will not know who they are destined to play in the first round of playoffs because nothing is settled until the frantic finish.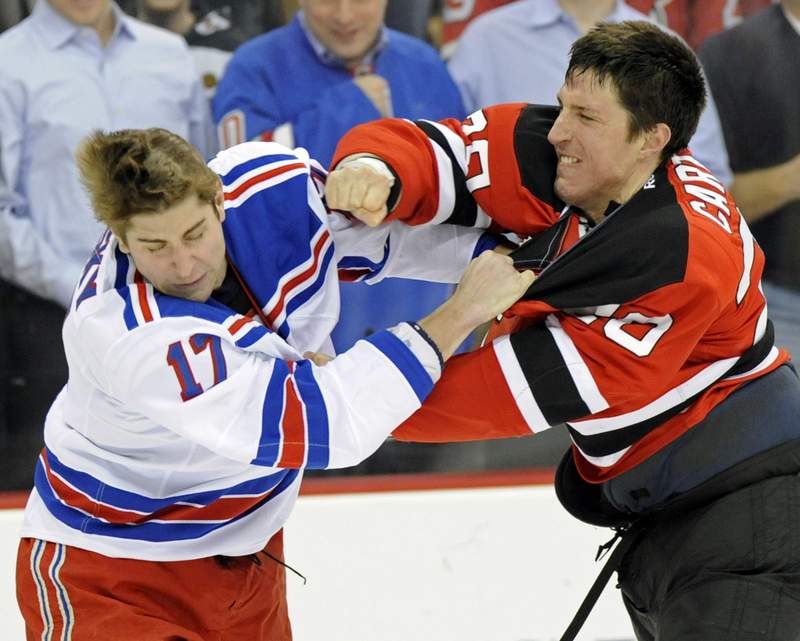 6.  Hostile territories.  With short seasons, every game against 'that other team' not only has the usual ferocity of a rivalry, but gains even more significance because every loss you can give to your opponent, and every win your team earns counts all the more.  When neither team can afford to lose the game, rivalries are intensified, and this desperation can easily generate new rivalries too!
5.  The Gauntlet.  Watching players in the 'gauntlet', testing their athleticism, durability, and mental toughness is something that can bring fans closer to the players.  To see the determination and character of your favorite team in a shortened season brings new perspective and respect for professional athletes that dedicate themselves to the sport.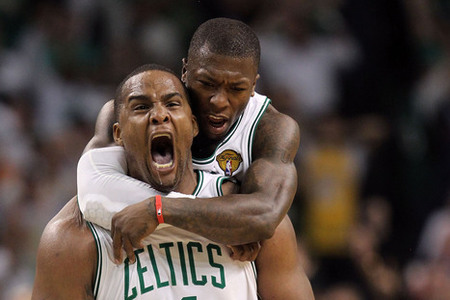 4.  BFF's.  No matter the sport, shortened seasons with games squeezed into a smaller timeframe force teammates to become close.  As teams play more often and go on the road together, we can see the evidence on the playing surface.  Have you ever noticed the camaraderie that shortened seasons bring?
3.  Cold Hard Cash Money. Fewer games means money saved on tickets not bought. Although we all love getting to the arena, spending less on tickets and getting to see more intense games when we do is definitely an oft forgotten benefit of short seasons.  Also, TV and streaming subscription services cost less than their standard prices in shortened seasons, putting money right back in your pocket.
2.  Running on empty?  Having played fewer games all year, the players have a lot left in the tank come playoff-time.  You want your team playing its best and most energetic games in the playoffs and not having to push through a grueling regular season can help teams accomplish just that.  Energy is abundant in the playoffs, which makes your glorious, anxiety-inducing run to the championship that much more exciting.
1.  Silver Lining.  Short seasons are a whole lot better than not having a season at all!  Blame who you want for issues preventing a full season on a particular year, but don't we all sigh in relief once the announcement comes that there will at least be a shortened season?
As fans, we view the successes and failures of our teams emotionally and shortened seasons have the ability to heighten the intensity we feel during those successes and failures.  In the disappointment of a good team missing the mark or the shock of a mediocre team making a run, we might yell a little bit louder during a shortened season because of the reasons we love sports in the first place.